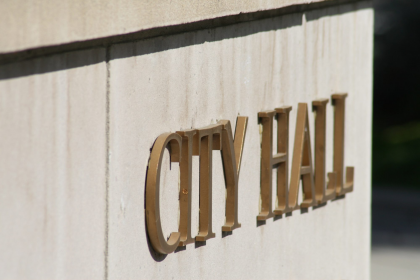 Open Access Government interviews Steve Russell, Chief Technology Officer at GovOS to find out more about the digital transformation of local government.
Russell discusses the specific types of digital services available and the benefits and drawbacks of these digital solutions.
With the demand for digital government services rising sharply in recent years, many agencies are turning to software solutions to bring their community's most essential services online. Lately, we've seen a growing interest in transitioning the marriage licensing process to a digital service that allows citizens to apply for and receive a marriage certificate online. In states that allow it, many counties also intend to transition away from requiring couples to appear in-person to complete the process.
Other examples include a range of licensing services such as business licensing, short-term rental licensing, liquor licensing, etc. as well as local and state tax remittance operations.
As the transition to digital services continues to gain traction, governments are gradually but determinedly moving from on-premise storage solutions to cloud-based solutions. This is due in large part to efforts to address growing concerns related to disaster preparedness, cyberattacks and a general need to do more with fewer resources.
The first and arguably most impactful benefit is cloud service providers' security and encryption features. Moving records to servers hosted by AWS, for example, means they are now protected by the same level of security that is provided to the federal government. On top of the features provided, governments benefit from the continued investment and re-investment in the backup of those systems, and the staff that they employ to safeguard your data. Essentially local governments level up every aspect of their system without having to invest more time, money and resources.
The second benefit is making records management accessible. Considering just how many records governments are responsible for creating, managing, and distributing, and how quickly citizens may expect their requests for documents to be fulfilled, it's not hard to imagine how much governments struggle with making records management accessible.
Digital records can be viewed on any device at any time and can be shared with multiple recipients at the same time (as opposed to a paper copy that must be passed back and forth). And, digital records allow governments to apply metadata that makes documents instantly searchable by their record type, cutting the time spent searching for a specific document down to seconds. Digital records can also be accessed faster by using saved searches to locate the most searched-for records.
The third benefit is audit preparedness. With digital records, governments can monitor system events such as when documents are created or disposed of when passwords change, and when users log in and out. They can use this information to generate audit reports that detail which users changed in a system and when.
The final benefit I'll mention pertains to document retention. Governments constantly wrestle with how long specific records should be kept on file and what should be done with them once they reach that point. Do they need to be moved to a new folder, recategorised, disposed of, or something else? A wide range of record retention schedules exists for different types of records, making it hard to keep track of what needs to be done with which documents and when.
A digital document management system can enforce consistent policies throughout the entire records system and can auto-file newly created records, set schedules for retaining, transferring, archiving, or destroying records, and group records based on their retention schedule. This saves time and eliminates much of the human error that can result in inconsistent retention enforcement.
We're continually blown away by the work that Bexar County Clerk Lucy Adame-Clark and her team is doing in Texas. Last year they were awarded the 2021 International Association of Government Officials (iGO) Innovator of the Year Award for their "Records on the Run" program, which combines GovOS software as well as Kofile preservation, imaging and indexing services. It's a truly unique program that reduces foot traffic in government offices while making data more accessible using a mobile unit to bring these services directly to citizens. This is an initiative that both improves people's lives and ensures their safety and well-being.
The mobile records unit, which was the first in the state of Texas, enables almost everything that can be done inside the county courthouse with the clerk's office to be done from the truck. This means people can conduct business with the local government, even if government buildings must shut down, and it could be instrumental in helping the county get through the next major natural disaster or pandemic.
The mobile records unit offers its mobile services throughout the City of San Antonio, suburban cities and communities within Bexar County. The mobile unit services that will be offered include recording a military discharge record (DD-214), registering an assumed business name/DBA, and researching real property records, among many other services.
The first biggest challenge is making the information stored in records accessible to the public. It's great to have all of your vital records and/or land records back to the 1700s scanned and indexed and available in the cloud. But that information is worthless if the people who need it can't find what they're looking for.
The second biggest challenge is agreeing on internal access to records being stored. Digital records can be easily overwritten or altered by employees if the government agency doesn't identify the original person responsible for the record it produced. Governments need to define their hierarchy of access or cybersecurity procedure, and this requires significant legwork to account for all stakeholders in the organisation.
The third and perhaps biggest challenge is the lack of consistent guidance provided to agencies regarding procedures to guide digital records creation. Too often the documentation used to guide digitisation focuses more on how an application should be installed and less on how records are collected, stored and shared. Going digital is a chance to build good recordkeeping practices into new systems and set an agency up for long-term success with records management. Sadly, many systems are designed with no recordkeeping requirements, which leads to the loss of valuable records that protect the rights of citizens, provide evidence of government accountability and document specific and significant government historical events.
Solving for accessibility can be as simple as choosing a software provider with a powerful search engine, ideally one that can search text strings as well as scanned images.
Solving for records access again can come down to choosing a platform with an internal audit module, version control and user tracking.
For better recordkeeping procedures, local governments need to involve the records manager and other key stakeholders early in the process and give them a seat at the decision-makers table. This will help to ensure the creation of long-term systems and rules that will dictate how records are captured and maintained, and who will have access to them both internally and externally.
Interview with Steve Russell, Chief Technology Officer, GovOS
Steve brings more than 30 years of experience in software development and technology innovation to GovOS. Prior to joining the company in 2015, Steve led development and product teams for OpenText, Lucent Technologies, Global360, Mosaix, and IBM where he started his career. He is passionate about technology and how to use it to address the challenges and opportunities faced by local government. A native of Massachusetts, Steve, his wife and two boys currently reside on the west coast.

document.getElementById( "ak_js_1" ).setAttribute( "value", ( new Date() ).getTime() );