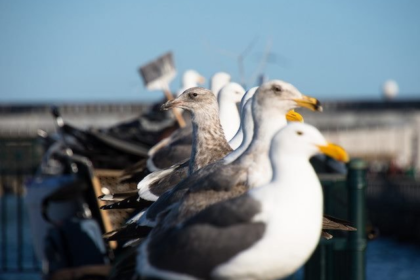 CMSWire's customer experience (CXM) channel gathers the latest news, advice and analysis about the evolving landscape of customer-first marketing, commerce and digital experience design.
Many companies look to streamline business processes by automating business information management. However, the number of management solutions can be confusing, especially when the boundaries between the solutions are not well defined. For example, consider document management systems (DMS) and content management systems (CMS): Some people use the terms DMS and CMS as synonyms, but that is not fully correct — though they have some similar features.
In general, a DMS is a system that helps businesses to create, track and store digitized documents. A DMS is used to classify, retain and protect electronic information. It also supports versioning, collaboration and workflows. Content management systems are used to create and manage various types of digital content besides documents in the traditional sense. For example, in addition to being used for PDFs, Word files or Excel files, a CMS could be used to manage things like images, web pages, records and flash files.
CMS and DMS applications have other similarities beyond the fact that both handle digital data, but there are important differences between the two as well. Let's take a look at the similarities and differences.
Document management systems and content management systems both do the following:
Despite the similarities, DMS and CMS tools differ in a number of ways. Each has some key features that the other doesn't have, and they deal with different types of data. Here are some examples:
As we can see from those differences, a CMS plays a broader role than a DMS does, though a CMS typically includes at least some of the features of a DMS, because documents account for much of the digital content a CMS handles.
At the small-business level, CMS and DMS functionality may look quite similar, because small businesses don't tend to have complex content and document management needs, so they don't need the full range of the features and functionality available in both types of systems. In contrast, large enterprises usually use content and document management functionality to the fullest, because they need to manage a lot of structured and unstructured data. 
To make the differences between the two more clear, it's better to look at CMS and DMS from the perspective of big businesses and consider enterprise document management (EDM) and enterprise content management (ECM) systems.
Related Article: 6 Ways Document Management and Records Management Differ
Enterprise document management systems are sets of technologies designed to handle creation, capture, indexing, storage, retrieval, routing and distribution of corporate documentation. Enterprise content management, on the other hand, is a term used to refer to a set of strategies, methods and tools used to capture, manage, store, preserve and deliver corporate digital data.
As is the case with DMS and CMS, EDM and ECM overlap. Sometimes, it's difficult to say whether they are two different systems or one entity.
ECM requires functionality capable of the following:
1. Capturing information: Creating information by digitizing paper documents, or obtaining, organizing and structuring information in electronic formats.
2. Managing information: Connecting, modifying and employing information. Specific aspects of managing information include the following:
3. Storing information: Short-term storage of files in accessible folders to allow editing of files so frequently changing information can be updated.
4. Preserving information: Long-term retention of infrequently changing information as part of regulatory compliance efforts.
5. Delivering information: Providing clients, partners or auditors with required information upon request.
A company could deploy an EDM system as a stand-alone system that would perform those functions with documents only. On the other hand, EDM could be deployed as part of an integral ECM system, with its functions limited to the "managing information" component.
Related Article: Enterprise Content Management at the Crossroads
Because of their shared functionality, EDM and ECM systems are theoretically similar. But what about in practice? Let's compare ECM and EDM systems that co-exist in one organization. We'll use the SharePoint platform as an example, because it is suitable for both purposes. For example, let's look at how a hospital with more than 1,000 employees would implement SharePoint ECM and EDM functionality.
SharePoint Enterprise Document Management
SharePoint can be used to scan various types of contracts (payer, employment, partnership, maintenance, equipment purchase), invoices, purchase orders, certificates, patient documents, etc. with automatic verification and coding of scanned documents. It also supports automated routing of medical, financial and human resources documents to relevant personnel for review and approval, and for real-time collaboration when creating and editing documents.
SharePoint offers versioning and audit trail tracking of documents required for HIPAA compliance, and provides a wide range of permission levels to restrict access to health records, prescriptions, lab results, etc.
SharePoint ensures long-term archiving of infrequently retrieved documents (e.g. expired contracts) in document repositories in accordance with regulatory mandates. For example, HIPAA requires retention of some documents for six years.
SharePoint Enterprise Content Management
SharePoint provides indexing and categorization of various types of content (contracts, invoices, pathology reports, lab results, X-rays, ultrasounds, physician notes on CDs or DVDs), thus making it possible for information to be accurately structured and stored in folders and lists.
To support easier retrieval of information from multiple sources, SharePoint supports ECM integration with medical imaging, patient registration, electronic health records (EHR), lab systems and more. It also supports the creation and publishing of research papers, analytic data, news and marketing materials, and employee handbooks on the medical center's website, intranet and other applications and systems. Usually, the content is in web-focused formats, such as HTML or XHTML. In addition, SharePoint supports the creation of master pages and page layouts that can be reused by content authors afterward.
SharePoint has built-in video and audio players, so video and audio files can be played directly from the medical center's intranet.
Based on this example, we see EDM and ECM focus on different things: While EDM involves digitizing files, complying with regulations and guiding structured information through the whole cycle from creation to distribution or archiving, ECM's main purpose is proper organization of both structured and unstructured digital assets to support accurate storage, easy retrieval and publishing of digital content.
So rather than viewing document management and content management as the same, view them as complementary. Together or alone, they can help businesses effectively manage digital information.
Sergey Golubenko is team lead and solution architect at ScienceSoft. Sergey has over13 years experience in software development, including over 7 years of working with Microsoft SharePoint.