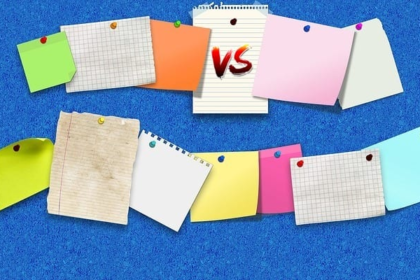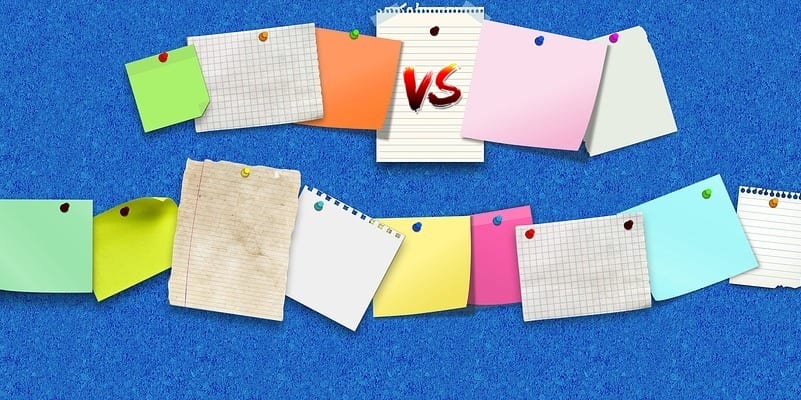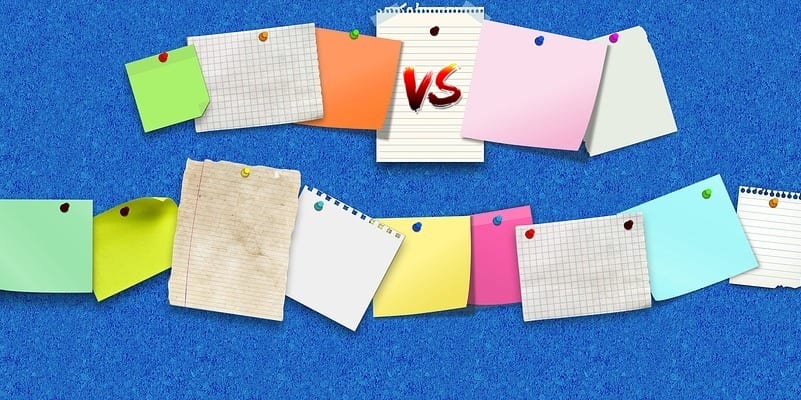 Keeping up with the endless barrage of technology jargon can be a difficult task. Loosely-defined terms and industry-specific vernacular muddy the waters even further. It may seem like a matter of trivialization, but properly defining enterprise technology solutions and the associated terminology has real-world implications. That's where Solutions Review comes in. Our job is to scrub every available inch of relevant information on the web to bring you the leading library of content. It is our hope that these resources help you gain a better understanding of what is becoming an increasingly complex technology environment.
To that end, we're going to take a deep dive into the world of big data in an attempt to uncover the similarities and differences between data and content management.
Data Management solutions meet at the intersection of big data and business analytics. There are inherent risks in moving, mixing and matching data to meet the needs of an enterprise. The data management market offers a broad spectrum of products that can be used to analyze data from disparate and increasingly diverse sources. Traditional data warehousing techniques are slowly being phased out with the adoption of data lakes, and cloud connectivity has emerged as a differentiating factor in a growing number of deployments.
Organizations are adopting dedicated data management tools for running complex analysis on disparate data more than ever. These demands are being filled with hybrid and cloud platforms that allow for flexible deployment, ingestion, integration, and security. As a result, providers have adopted technologies and techniques from vendors on horizontal markets, such as security, backup and recovery, and even data analytics.
The concern over effective data management has reached a fever pitch, in large part due to a continued push for data privacy and protection legislation in Europe and the United States. There's also the ever-present threat of data breaches that have impacted some of the largest organizations in the world. As regulations grow stricter and compliance frameworks become more common, organizations will grow increasingly interested in dedicated data management tools, ensuring that they are keeping their data in a way that safeguards it from internal and external threats.
There's no such thing as a one-size-fits-all approach when it comes to big data. Solutions come in a variety of flavors—ranging from data management solutions for analytics to operational database management systems. Each features a particular set of capabilities, strengths, and drawbacks.
Content management platforms aims to accomplish regulatory compliance and risk management, retention and dissemination of business knowledge, and cost and process efficiencies. An ECM solution is utilized to create, store, distribute, and manage unstructured content to analyze and deliver it to users whenever and wherever necessary. On the other hand, a CSP can be delivered as an integrated product suite or as separate applications that have similar APIs and repositories.
The difference between ECM and content services boils down to a centralized approach versus a more universal one. The goal of ECM is to accomplish a range of operational goals through the use of a single centralized platform. On the other side, content services are meant to improve efficiency by relying on multiple strategies and tools. Content services have less of a focus on content storage for the enterprise, and instead, focus on how the content is used by individuals and teams and uses that information to gain insight into business operations.
The changes in this space represent a shift from self-contained systems and repositories to open services. Content services solutions enable a range of functions, including the capture and ingestion of content in digitized file formats, business processing of digital content, management and retention of digitized content files and associated metadata, user productivity working with digital content, platform services for digital content, and the administration of digital content platforms. CSPs also support all content types and formats throughout the content life cycle.
Organizations often determine that they need a content management or content services solution after identifying an overarching business challenge, which often relates to an abundance of paper documents and/or unstructured information. CSPs are recommended to organizations with use cases and activities such as document management, records management, team-based productivity, and business application enablement.
According to projections from IDC, 80 percent of worldwide data will be unstructured by 2025. Unstructured data creates a unique challenge for organizations wishing to use their information for analysis. It can't easily be stored in a database, and it has attributes that make it a challenge to search for, edit and analyze, especially on the fly. Those factors (and there are many more) are part of the reason why this is such an important topic.
Traditional unstructured data stores are made up of text documentation and other file types, including photos and audio. The new wave of unstructured data is increasingly coming from sources outside the organization, usually in the form of social media data, or real-time streaming data from IoT 'smart' devices. There is also geographic data, search engine queries, and many other kinds, with new varieties coming online daily.
There is a topical overlap that exists between data and content management, there are also key differences, specifically regarding use cases and the practitioners that handle each. Organizations struggling to keep up with this data deluge are increasingly turning to content management and content services technologies to handle the rush of unstructured data. If that sounds like you, we recommend starting with this resource.




You must be logged in to post a comment.