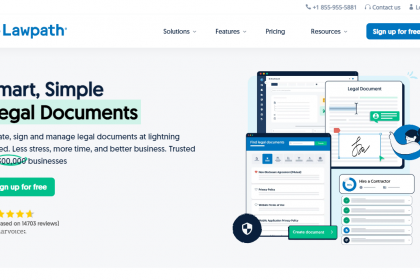 Lawpath, an eight-year-old Australian company that has become the leading legal document and contract management platform for small businesses in that country, has now launched in the United States to serve American small businesses.
You might think of Lawpath as similar to LegalZoom. In fact, LegalZoom is a major investor in the company, which has raised $14.4 million in venture financing, including a $7.5 million AUD round in September 2021 to take its platform global.
With its launch in the U.S., businesses here can now create, manage and electronically sign legal documents using Lawpath's contract management system. The platform's library includes documents such as non-disclosure agreements, employment agreements, lease agreements, and GDPR and CCPA privacy policies.
The launch also includes Lawpath's legal workflow software and automated recommendation engine that guides businesses through setting up the legal documents they need for specific purposes, such as hiring an employee or recovering a debt.
Other features that the company offers in Australia — such as business set-up software or on-demand lawyer and accounting plans — are not yet available in the U.S., but the company says it will roll out further functionality as its expansion progresses.
Even before formally launching in the U.S., Lawpath had more than 800 subscribers here, it says. In Australia, it has been used by more than 300,000 businesses.
Dominic Woolrych, cofounder and CEO of Lawpath, said that the legal industry has been out of reach for many small businesses, with as many as 80 percent reporting that they do not have access to basic legal help. Lawpath's mission, he said, is to empower these small businesses with the tools they need to complete their own legal tasks and to access online legal help when they need it.
"Having helped over 300,000 businesses save millions on legal fees in Australia, we're excited to take our business to the U.S. where we believe there is an even greater need for on-demand, affordable legal services," Woolrych said.
Bob is a lawyer, veteran legal journalist, and award-winning blogger and podcaster. In 2011, he was named to the inaugural Fastcase 50, honoring "the law's smartest, most courageous innovators, techies, visionaries and leaders." Earlier in his career, he was editor-in-chief of several legal publications, including The National Law Journal, and editorial director of ALM's Litigation Services Division.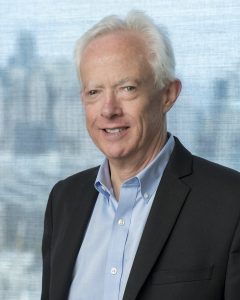 Bob Ambrogi is a lawyer and journalist who has been writing and speaking about legal technology and innovation for more than two decades. He writes the award-winning blog LawSites, is a columnist for Above the Law, hosts the podcast about legal innovation, LawNext, and hosts the weekly legal tech journalists' roundtable, Legaltech Week.


Receive a weekly digest of all new content.
You have successfully joined our subscriber list.

ABOUT LAW SITES
LawSites is a blog covering legal technology and innovation. It is written by Robert Ambrogi, a lawyer and journalist who has been writing and speaking about legal technology, legal practice and legal ethics for more than two decades.