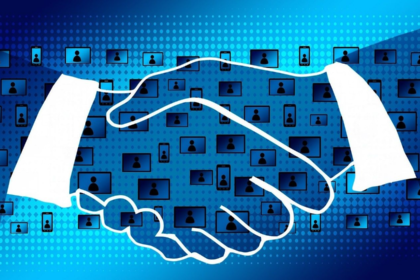 These top contract management software tools will make your contracting process easier and more efficient.
Whether you're a small business owner or a freelancer, managing your contracts is a vital part of any organization. Each step in the contract process can be time-consuming, and the chances of data entry errors are high.
Regardless of the contract management software you choose, you will benefit from efficiencies. It can help you and any team members on the same page about any changes to the document. Most of the software platforms mentioned below can ensure you don't miss any contract renewals, so you don't lose out on any revenue.
Trackado stores all your contracts in one spot, so you can instantly access them from anywhere. You get automatically notified of critical tasks and dates and discover insights about the financial health of your contracts.
With automatic reminders of contract milestones and important dates and the ability to monitor activity, you can manage your contracts more efficiently. You also get full financial transparency over your contract financials, with all the contract billing details in one spot.
Trackado keeps your data safe and private with TSL/SSL and file encryption to guarantee what's yours remains yours. Since the platform is cloud-based, you can access it with a web browser from anywhere without downloading complex programs.
You don't have to worry about extensive training for yourself or any team members because the software is easy to use. You can sign up for free, and if you have questions, you can contact Trackado's support team.
The free option includes one user, 15 contracts, and two custom fields. If you need more, the paid options start with three users, 60 contracts, and five custom fields. If you're a freelancer, you might want to learn the reasons why freelancers should create contracts for work.
PandaDoc is a full-service contract management platform. You can negotiate, customize, e-sign complicated contracts, and keep communication moving with a platform that works at the same speed as you do.
You can create templates and use pre-approved clause choices to customize, build, and fill in error-free contracts quickly. PandaDoc has CRM integrations that allow you to allow your chosen CRM platform to do the hard work and input customer data into your agreements.
PandaDoc allows you to make your sales process more efficient with a simple approval system, signing, order, and customizable user permissions to help keep your stream organized and automate tedious tasks. You might be interested in the things to include in your freelance contract if you are currently creating one.
You can collaborate easily, allowing everyone to remain on the same page as contract changes occur. You can redline parts of a contract and comment on certain document sections. You can also use the general chat feature to collaborate or negotiate quickly.
PandaDoc's other features include reminders about contract renewals. The platform will let you know when it's time for a contract renewal, so you can avoid any issues before the contract renewal by setting up renewal notification emails.
You can store and manage all your contracts in one place with the PandaDocs document repository. You can keep and organize your contracts and other documents in one convenient location and take advantage of the powerful filter and search capabilities.
ContractSafe allows you to store and manage all your contracts. With ContractSafe, you can quickly search for anything, including scanned documents, and stop losing your contracts and folders in shared drives.
ContractSafe takes the safety of your contracts seriously. The company's cloud-based contract management software is SOC2-certified and stores your data in Amazon's AMS ISO 27001-certified data centers with encryption to keep your documents secure.
The platform's permission capabilities enable you to ensure the right people can access each contract. ContractSafe ensures you don't miss any contract deadlines by providing a feature that sends you an alert when a contract deadline is approaching, so you can prepare ahead of renewal time.
There is a free trial, and monthly plans start at $299 per month. The basic plan includes 500 contracts, unlimited users, date reminders, attachments, archives, amendment tracking, fast contract search speed, and OCR bank-level security. If you're unsure where to start with contracts, you may be interested in learning how to write a freelance contract (with templates).
ContractHound allows you to set reminders, so you won't lose track of another contract. You can easily store and organize your arrangements, and you won't have to worry about finding a file again.
Like other contract management software, you can set automatic reminders to receive an email reminder when a contract is approaching its expiry date. If you need to manage and sign documents, ContractHound has a contract tracking and workflow system that helps you manage your agreements. You can use its DocuSign integration to create legally binding signatures.
ContractHound is easy to understand, so you don't have to spend much money on training. The company's support team can help if you have any questions. There isn't a fee to add additional users to the platform, and ContractHound believes it offers its platform at a reasonable price. The company believes its software does the job without the extra bells, whistles, and complex features you don't need.
You can test the software for free with ten contracts, and monthly subscriptions start at $95 a month for 50 contracts. If you're on the fence about investing in the software, you may want to learn the benefits of using contract management software in remote work.
Concord makes managing and signing contracts easy. You can manage your contract lifecycle in the platform since you can create drafts, manage approvals, allow e-signatures, and store documents in one spot.
The platform offers you an all-in-one solution, so you don't have to switch back and forth between programs to handle your contracts. Concord eliminates the need to work on contracts using Microsoft Word, Google Docs, Adobe Acrobat, DocuSign, or other electronic signature platforms.
If you work with a team, you can collaborate in Concord, giving editing permissions to fellow team members or third parties. Concord makes the approval process more efficient because it automatically routes documents to the right person according to your settings, improving speed and compliance.
Like other contract management software mentioned in this article, Concord has features that ensure you'll never miss a deadline or renewal with automated email alerts. The platform also offers reports to help you manage upcoming renewals and terminations proactively.
You can try Concord for free, and pricing starts at $17 per month. You receive unlimited signatures, documents, guest collaborations, unrestricted views, and templates at that subscription level. You also receive negotiation tools, deadline reminders, bulk sending, amendment management, custom rules, and teams.
Being organized is one of the essential elements of personal and professional success. You know what it's like to need a document fast and waste time looking for it. It may even have cost you business in the past.
Contract management software can help you get organized, regardless of your business size. The reviewers of each software mentioned above celebrate the time they've saved using the respective software. You may want to learn about contract proposals if you're starting a business.
Staff writer at MUO, self-published author, and former loyal Blackberry user. She started a personal blog at the end of 2009 and published her first book in 2013. Freelance writing since 2020, she is a Master Certified Life Coach and has her MBA specializing in Entrepreneurship and business sustainability.