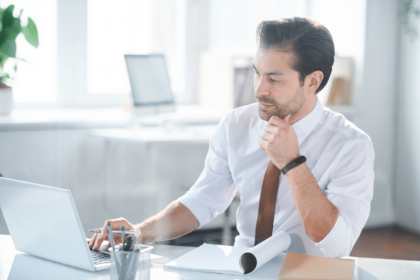 Gone are the days of paper storage. A good digital document management system is essential to any small business. You can set your company up for success by storing your important documentation electronically and securely. But where should you start when choosing a document management system? After all, it's a crowded field with many different vendors. 
This guide will help you understand the basics of document management systems and provide you with a roadmap for the buying process. If you want a reliable short list of platforms to choose from, review our best picks for document management software.
Document management systems are essentially electronic filing cabinets your organization can use as a foundation for organizing all digital and paper documents. Any hard copies of documents can simply be uploaded directly into the document management system with a scanner. Often, document management systems allow users to enter metadata and tags that can be used to organize all stored files.
Most document management systems have a built-in search engine, allowing users to quickly navigate even the most expansive document libraries to access the appropriate file. Storing sensitive documents as well? Not to worry – most document management systems have permission settings, ensuring only the appropriate personnel can access privileged information.
Choosing the right document management system starts with accurately assessing your organization's needs. The first choice you'll make is whether you want an on-premises or cloud-based solution. Each type of system offers the same functionality, but there are several key differences in the way maintenance is performed and data is stored.
Editor's note: Looking for a document management system for your business? Fill out the questionnaire below to receive more information from our vendor partners:
When choosing a document management system, you will have the choice between on-premises and cloud-based software. So, which should you pick?
An on-premises document management solution requires you to use your own servers and storage, which means you need to perform your own maintenance. You'll also be responsible for the security of all your data, so you'll need to back everything up. This option typically makes sense for larger companies with dedicated IT resources because of its higher technical demands, but it also places you in direct control of the system. Technical support and software updates from the vendor are usually contingent on whether you continuously renew an annual subscription package.
Cloud-based document management software is hosted by your system's provider and accessible to your organization online. Typically, cloud-based solutions have a monthly or annual fee, which includes all maintenance and software updates. Depending on the system you choose and the features you require, pricing for cloud-based platforms can range from a few dollars to more than $100 per user per month.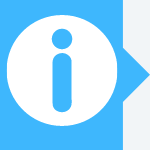 Key takeaway: For greater control, on-premises document management systems are reliable if you have in-house IT staff. Otherwise, the low costs and maintenance support of cloud-based systems may better suit your needs.
These are some of the most important document management system features.
There are several benefits to using a document management system. Overall, the system should be simple to implement, allow you to run your business more efficiently, and make your life as a business owner easier.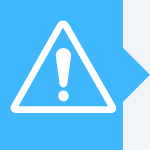 Did you know?: Cyberattacks against businesses increased considerably in 2020, with even the World Health Organization targeted amid the fallout of the COVID-19 pandemic. A fully secured document management system can help thwart these attacks.
Pricing for document management systems depends on which provider you work with and the type of service you sign up for. 
On-premises systems are significantly more expensive than cloud-based ones. The pricing structure is usually a one-time setup fee, and then a subscription fee for the vendor's services. These fees average around $1,000 per user. The annual subscription fee is usually 20% of the initial setup cost.
Cloud-based systems have a more familiar subscription-rate structure. Depending on the services you receive, you'll pay a subscription fee ranging from a few dozen to several hundred dollars per month.
When choosing a document management system, keep an eye out for a few key features. Discuss your needs at length with any sales reps you contact, and get technical specifications and pricing in writing. We recommend ensuring any document management system you consider has the following features.
No two document management systems will have exactly the same setup process, but they're all easier to use with certain internal processes in place. Here are some protocols you may want to implement as you set up your system: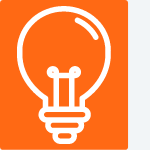 Tip: Regardless of whether you purchase a document management system, you may want to use file management apps on your phone to stay organized on the go.
Document management systems can be sprawling and complex. If you're still unsure where to start, consider these answers to frequently asked questions.
Although small businesses may not have the vast number of files that larger organizations do, they can still benefit from document management systems, especially ones that deal with a lot of paperwork or create a lot of content.
Despite the different names, they all accomplish the same tasks. The terms can be used interchangeably to describe the same platforms.
Cloud storage serves simply as a place to house documents in the cloud. Cloud-based document management systems are much more robust solutions to help businesses manage their important documents.
There are several ways to add files. You can upload them from your computer, import them from an integrated solution, or scan paper documents directly into the system. [Learn how to create a paperless office by digitizing your processes.]
These systems offer many ways to locate documents quickly, including searching by the file's title, the author's name, and when it was added to the system. Many of these solutions also allow you to search for content within each file or by file type. Similarly, you can add metadata and tags to each document to aid retrieval.
Most systems feature integrations for Microsoft Office, Salesforce, DocuSign, QuickBooks and several other popular programs. Some also include an application programming interface (API) that allows custom integrations.
Yes. One way is with workflow tools, which help businesses keep assignments and projects on track. These tools are included in some document management systems. They can notify team members when it's time to work on certain assignments and help ensure tasks never get lost in an employee's inbox. Additionally, versioning tools allow users to view and collaborate on edits in real time, much like in Google Docs. The versioning function keeps track of changes over time and allows users to call up older versions of documents if needed.
Most document management systems have security restrictions that can control which employees have access to which files. This ensures employees see only the documents they should. For example, you could set personnel contracts to be available only to HR staff, rather than every member of the organization.
A big benefit of cloud-based solutions is that your data is safely stored offsite. However, on-premises solutions often rely on your own servers and storage, so it's vital to back up all your data when using an on-premises server. We recommend looking into a cloud-based backup service to protect your documents. [Learn more about rebuilding your business after a natural disaster.]
A document management system is a worthwhile investment for your company if you're looking to cut down on paper files, organize business-related content and foster efficient document collaboration. Before purchasing a document management system, do your due diligence by evaluating a variety of vendors and getting demos, if possible. For a head-start, consider our FileHold Express review and our review of Rubex by eFileCabinet. 
Max Freedman and Matt D'Angelo contributed to the writing and research in this article.