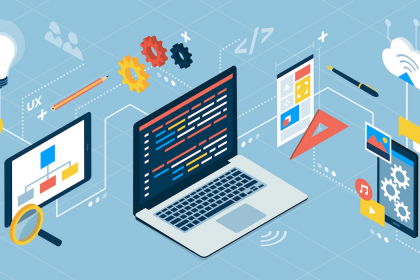 There are numerous tools aimed at helping IT professionals operate more efficiently and deliver the most effective results possible. With the right solutions in place, IT pros gain a better understanding of the organization's strengths and weaknesses, which allows them to prioritize their objectives more strategically. In turn, this propels the broader organization toward its goals and creates new opportunities for growth.
When implemented correctly, the following tools help IT professionals operate at peak performance:
Project management software is a must-have in an IT professional's toolkit. These applications help delegate tasks strategically across the team and improve resource utilization, so each project is completed within the specified time and budget constraints. Project management software also provides better workflow visibility, which makes it easier to identify and fix bottlenecks and potential blockers.
Some of the top IT project management tools include Jira, Asana, and ClickUp.
Information technology and asset management (ITAM) software helps businesses account for all the IT devices in the organization. ITAM tools help manage the lifecycle of all devices in a company, from the time they are deployed to the time they should be replaced. In addition, ITAM software tracks the current versions of all software and firmware installed on a device. IT professionals wanting to install a new software package will use the ITAM tool to make sure they have the correct system requirements applied to their device first.
EZOffice Inventory and Freshservice are competing ITAM products.
Document management software allows IT professionals to organize digital copies of printed files as well as electronic documents such as PDFs and spreadsheets. There are many advantages of using a document management system, including:
Two document management software applications are Adobe Document Cloud and eFileCabinet.
Vulnerability management software proactively and continuously scans an organization's entire system to identify vulnerabilities across the network, endpoints, and workloads. Then, the software works to patch each vulnerability as quickly as possible, so it doesn't leave the door open for a future cyberattack. Vulnerability management uses a four-step process to identify and act on discovered vulnerabilities:
Two of the top vulnerability management solutions are Tenable.io and InsightVM.
Help desk software tracks all incoming IT requests from employees and customers alike. Most solutions provide self-service capabilities for basic needs like password resets and simple how-to guides, which allows IT staff to focus on higher priorities and more complex issues. Help desk software also helps IT teams provide status updates to ensure everyone's expectations are aligned.
Help desk functionality is often embedded within a comprehensive IT service management (ITSM) tool, but some standalone help desk solutions like Zendesk and HelpDesk.com also exist for more basic needs.
Though the exact solutions vary according to each business's unique needs, most IT teams use some combination of the software categories on this list. Each tool serves to make the IT professional's job easier while simultaneously producing more impactful results. From the business's perspective, this added efficiency can create huge opportunities for long-term growth. The right IT tools help individual team members succeed, thereby creating an upward trajectory for the organization as a whole.
Read next: How to Do a Software Evaluation
CIO Insight offers thought leadership and best practices in the IT security and management industry while providing expert recommendations on software solutions for IT leaders. It is the trusted resource for security professionals who need to maintain regulatory compliance for their teams and organizations. CIO Insight is an ideal website for IT decision makers, systems integrators and administrators, and IT managers to stay informed about emerging technologies, software developments and trends in the IT security and management industry.
Advertise with TechnologyAdvice on CIO Insight and our other IT-focused platforms.
Property of TechnologyAdvice.
© 2022 TechnologyAdvice. All Rights Reserved
Advertiser Disclosure: Some of the products that appear on this site are from companies from which TechnologyAdvice receives compensation. This compensation may impact how and where products appear on this site including, for example, the order in which they appear. TechnologyAdvice does not include all companies or all types of products available in the marketplace.