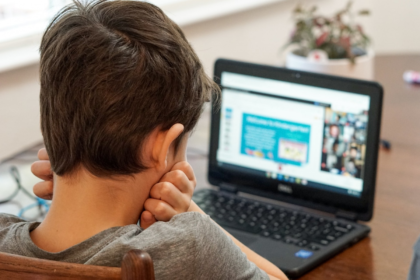 Today, we may credit technology for the progressive erasure of boundaries between people with differing capacities, particularly in education. Today, special education software has been shown to assist children with impairments in reaching their full potential. Education organizations can work with children who have learning challenges caused by developmental delays, intellectual difficulties, and other factors by using an Individualized Education Program or IEP special education software.
Educational software is any computer application (whether cloud-based or software) that improves and simplifies learning. But there are different education software with different focuses and purposes.
For example, we have (1) learning management systems such as Google Classroom, (2) student information systems such as Infinite Campus, (3) interactive assessment tools like Kahoot!, (4) language tools such as Duolingo, and a (5) special education software that we've listed below.
As previously said, several types of educational software are available to meet your requirements. In this case, we'll review the special education software and the top five best in that industry, beginning with SameGoal.
SameGoal creates best-in-class, enterprise-quality educational solutions. This special education software believes that contemporary, open solutions that empower all stakeholders will deliver the best educational outcomes for pupils. With real-time collaborative editing, electronic signatures, and built-in chat, it streamlines your special education process. Plus, it lets you work as a cohesive team at all times and in all places, including parent meetings.
Collaboration in real-time: This Individual Education Plan or IEP software allows you to work on the same documents with other colleagues at the same time without fear of data loss. Individual objectives, assessments, and progress comments may be quickly added while coworkers make changes to other sections across the document.
Share documents with parents: Electronically distribute documents to parents for review and signature. It is compatible with PCs, tablets, and smartphones. This is especially useful for parent meetings online or over the phone.
Check documents instantly: Discover and fix missing, inconsistent, and non-compliant document data in real-time with no delays. Prevent papers from being finished until all checks have been performed.
Complies with State Department of Education: SameGoal contains all necessary, voluntary, and sample Special Education forms released by your state department of education to assist districts in remaining compliant. Unlike others, this special programs software evolves in lockstep with state and federal Special Education regulations.
Manage everything with ease: To manage and guide special education in the district, you can access documents across the district, use powerful administrative reports, and extract state reporting data. By automating program participation and deadline tracking, administrators can ensure timely submission of compliance documentation.
Streamline reports: Embedded state and federal advice, 24×7 online manuals, and helpdesk access for all users assist staff in swiftly receiving high-quality answers to issues while freeing up significant administrative time for special education directors.
Besides that, this special education management software is customizable. You can import student/parent demographics from your Student Information Systems or SIS and show finished papers immediately. This makes things convenient when general education personnel need daily access to your reports or documents.
Speaking of reports, it also offers data reporting extracts in state-specific file formats for each state. If your SIS supports it, you can bulk import special education state reporting. You can also submit it directly to your state's data reporting platform.
Another advantage is that this IEP special education software is an online application that supports all major web browsers, including Chrome, Firefox, Microsoft Edge, and Safari at any given moment. You can work from any device that supports these browsers, such as computers, tablets, and smartphones.
It integrates with major Student Information Systems (SIS), such as PowerSchool, Infinite Campus, Skyward, and more.
It offers authoring tools where you can autosave, access real-time collaborative editing, view version history visible for all collaborators, and in-application chat.
It simplifies administration tools where documents won't be marked complete unless all have been checked comprehensively. These checks comprise content and state reporting, embedded state and federal content guidelines, and automated deadline reminders with a calendar.
It encourages parents and guardians to participate so they can access and sign documents electronically, see document modifications in real-time during team meetings, and work on automatic forms with field translation to foreign languages.
Besides special education, it also provides an all-in-one platform for other special programs, including Section 504, Advanced Learners, English Learners, and K-4 Literacy.
It involves general education so that plans created in SameGoal appear instantly in your student information system when connected. General education personnel may be provided immediate access to assessments, planning, and progress reporting.
It aids districts in systematizing and streamlining legal compliance.
Standard and Plus plans lack translation features.
Overall, SameGoal is a comprehensive, user-friendly special education software that is straightforward to use for a long-term district success. It seeks to maximize specialized staff time and resources and transform how you invest your time by producing outstanding special education programs. It also improves parental involvement and satisfaction, streamlines communication with the staff who spend most of their time with special needs students, and much more.
Join 700+ local education agencies in using SameGoal to streamline special education programs. Read their Quickstart Guide and Request a Demo to get started.
SpedTrack is an IEP special education software that makes creating IEPs, assessments, and plan progress reports a breeze. Documents are scanned automatically for all compliance concerns. While staying compliant, you will find it simple to prepare IEPs, student assessments, and goal progress reports.
Through a sophisticated array of special education technologies, it assists teachers, administrators, and frontline educators in managing the IEP of children with disabilities.
It is intended to handle each stage of the special education process while addressing kids' impairments and special needs. Everything is covered, from IEP goals to RTI/MTSS to Medicaid payments. It promises to enhance your case management system by providing simpler IEPs, increased functionality, state-specific IEP forms, and more.
You may attach papers and reports to SpedTrack straight from the system. SpedTrack increases security by encrypting emails with a unique PIN, allowing you to securely submit documents and monitor who has seen the forms.
An all-in-one management system for IEPs and reports on student progress
Co-op management tool with robust reporting
IEP form updates and error checker
IEP and evaluation templates
Medicaid billing with student records
SSO and other privacy features
Integrates with other apps and general education programs
EDMS' Adori is an IEP management software that is entirely web-based, and it assists school districts in managing IEPs. The program contains several features designed to simplify the IEP process, such as the ability to generate and amend IEP documents, track objectives and progress, and schedule meetings.
This IEP special education software provides a centralized repository for all IEP-related information, making it simple for district officials to retrieve the data they want. Perhaps most crucially, Adori aids with enforcing state and federal rules.
There is customization for your district and connectivity with the EDMS Lumea electronic service documentation system. You can easily transfer student data electronically from one Adori district to another. Then, you may also access extensive reporting tools, numerous user roles to govern student access, several layers of protection, and industry-grade data transfer encryption to ensure your data is always safe, among other things.
Customizable cloud-based IEP software
Manage or transfer student records
Reporting tools, protection features, and data security
Create, edit, and track IEP documents
Complies with state and federal regulations
Greater than 99% uptime
Dedicated customer support
Frontline Special Education Management Software is one of the best special education software companies that promote compliance and best practices in IEPs. The program is designed to meet state-specific standards and to make case management easier. This software can improve your special education program's decisions, minimize administrative strain, and interface with SIS. This program is an excellent resource for individuals responsible for special education programs.
Through this IEP special education software, you can cooperate online to create high-quality compliance IEPs with this IEP special education software, including real-time document exchange and role-based authorization to access student information. It helps streamline the entire special education procedure for your staff, track student progress, produce reports, and handle the data process more effectively so you can devote more time to teaching students.
You can quickly move IEPs across districts and communicate data between your general education student information system and Frontline Special Education Management. Furthermore, it aligns with state rules and district standards and validates data at the point of input to discover problems before finalizing IEPs and submitting state reports.
Lets you improve IEP quality
Reduces the burden of administrative work
Integrates with SIS for your district
Supports IEP practices and enhances compliances
AssistiveWare's Proloquo2Go is a special education software designed to help non-speaking youngsters interact using augmentative and alternative communication (AAC). It is configurable and may be tailored to a child's specific needs. The software has various features, such as symbol-based communication, which makes it beneficial for nonverbal persons with autism, Down syndrome, and other illnesses.
From the first words towards literacy, Proloquo2Go can help youngsters develop their linguistic abilities. It is a crucial tool to assist non-speaking youngsters in communicating and participating in their surroundings.
However, unlike the other special education IEP software on this list, it is an app that can be downloaded from the App Store and is intended to help parents in assisting their children in expressing themselves. Proloquo's innovative design incorporates the most recent research and data from over 10,000 AAC users. It's free for parents to share with teachers, SLPs, and other education agencies.
Provides access to expert help from special program educators
Has a customizable interface to personalize the app
Has a built-in library with over 7,000 symbols for custom messages
Helps children communicate via recording and playback voice messages
Offers support for multiple languages for children in different countries
The use of technology in special education aims to eliminate barriers and offer people with disabilities access to the most appropriate educational programs.
Students with special needs can access current education online, thanks to well-designed software and technology.
One of the best IEP special education software for teaching students with disabilities is SameGoal because of its comprehensive features and dedication to district compliance. You could also try SpedTrack, EDMS Adori, Frontline Education, and AssistiveWare's Proloquo2Go.
Sign up for our free newsletter for the Latest coverage!