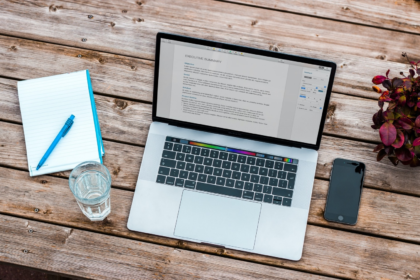 Today, it's quite challenging to picture a computer without an office suite pre-installed. After all, as businesses transform online, bringing productivity and workspace tools together to form a one-stop solution for your routine tasks is a total game changer. Form creators like the popular Microsoft Office Suite usually do the job. However, it is not the only one of its kind. For that, we've compiled a list of the top 5 best document creation software for your company.
The office suite, as the term suggests, contains all of the productivity tools that businesses and non-professionals require. These include programs for spreadsheets, presentations, documents, and more. One popular example is the Microsoft Office Suite. It contains a series of productivity software released by Microsoft for both Microsoft Windows and Macintosh operating systems.
Typically, most people are only familiar with Microsoft's office suites. However, other online form creators can provide the same services with a few innovations of their own. If you need a PDF reader, PDF form creator, spreadsheet maker, presentation creator, and more to boost your office productivity, our top 5 best document creation software could be the one for you.
Google Workspace, formerly G suite, offers a versatile, pioneering solution that enables individuals and companies to reach their goals through their office suites. You can bring your workforce online and run business operations smoothly with productivity and collaboration tools.
Google form creator allows you to make a form as easily as making a document. Choose from various question types, and rearrange questions and value systems as conveniently as drag-and-drop. Google Docs is well-known for allowing users to create and edit text documents directly in the browser without the need for additional software. Multiple individuals can collaborate simultaneously, and every modification is automatically stored.
You can also find other solutions to manage your presentations, schedule, files, messages, and other tasks. Perhaps the only drawback is the lack of a fillable PDF form creator.
All Google Workspace plans include a custom email address for your company and collaboration tools such as Gmail, Calendar, Meet, Chat, Drive, Docs, Sheets, Slides, Forms, Sites, and others. They offer several plans that are tailored to your specific business requirements.
Easy to use
Free office suite applications
All plans include all collaboration tools you might need
Business/customized plans to suit your specific needs
It comes with security and management services
WPS Office Free is one of the best Microsoft Office alternatives. It replicates almost the entire appearance and basic set of features you usually find in Microsoft Office. This office suite includes form creators like document creation, presentation tools, spreadsheets, and more. Plus, it works with Microsoft document formats. It is, perhaps, the cheapest option with free form creator but with ads in specific tools.
Other features, including converting PDF files to Word format, set apart WPS Office Free from other free office suites. The low system requirements make it suitable for installation even on the most outdated Windows PCs. The cloud feature is a nice touch but can only offer 1GB of free storage. It isn't much but can be useful for small document files.
There are iOS and Android versions of the software, as well as for Linux. This is especially helpful for professionals who often work on the go and would need cloud storage for their documents. Besides that, WPS is also one of the most versatile suites, with a plethora of supported languages.
The best affordable alternative for Microsoft office
Includes all basic features for an office suite
Free cloud storage
Available on a variety of devices
With language support
Adobe Creative Cloud gives you access to the world's best creative apps and services for your work routine. It allows you to create whatever you can imagine and what is needed.
You have a large selection of Adobe fonts and free and paid collections of high-quality assets such as photos, images, audio, video clips, 3D content, and more from the new Stock & Marketplace. These will bring a nice touch to your documents while you're in the process of making one. You can also find plugins and system integration to help you streamline your workflows.
You can improve your team's collaboration ability just like most document creation software on this list. Give and receive feedback from your teammates and stakeholders more quickly than ever.
You can start creating and modifying PDFs or convert them to Microsoft Office formats for your online form creators. It makes filling out and signing PDF forms simple on any device anywhere. You can also gather signatures, monitor progress electronically, and keep the signed document however you like, instantly.
Creative digital assets for documents
Plugins and integrations for an optimized workspace
Lets you collaborate on your documents
Compatible with Microsoft Office format
Zoho WorkDrive provides an extensive online document creation and system. It can be used to create, store, share, and collaborate on documents in almost any format through Zoho Docs. This software's core functions are divided into two categories. You can access document storage and management or document editing and collaboration.
You can hold and preview over 160 file types online with their office suite, including documents, photos, excel spreadsheets, presentations, and even music and movies. Easily share safely within and outside your company and configure user permissions for confidentiality. Sync offline files to the cloud to avoid losing important documents. All these are possible with simple drag-and-drop actions.
Zoho boosts productivity by enabling real-time collaboration. With the built-in Office Suite, you can customize text documents, spreadsheets, and presentations while on the go. You can directly append documents and files to Zoho Mail and send them to your team. Put another way, documents can be easily imported from Dropbox and Google Drive. Then, with the advanced admin control, you can keep track of the storage used on the free plan.
Unique document creation interface
Create, store, and share different forms
Collaboration tools applicable to any document type
Access document or edit permission
Safe and secured importation and sharing
ONLYOFFICE was created by Ascensio System SIA, a Latvian IT company based in Riga that that focuses on establishing open-source productivity solutions for both business and personal use.
ONLYOFFICE Docs suite is designed to be secure for deployment in a private network. It can be incorporated into any sharing environment or utilized as a constituent in any web application. This is to provide high format applicability, rich functionality, and advanced collaborative capabilities for editing and collaboration on any type of enterprise document.
Forms Creator: You can easily create, edit, share, and fill out forms digitally with an online form creator from anywhere, at any time, and on any device. Convert your text documents into fillable forms and edit them according to your liking. Collaborate with your teams and work on your fillable forms online. To avoid disturbing your co-authors, toggle from real-time to paragraph-locking co-editing mode. Make comments and communicate in real-time using the in-app chat or Telegram.
PDF Reader and Converter: No matter where you are or what device you are using, you can open and view PDF files online, locally, or on the go. Explore PDF pages and print PDF files with ease. Any text document, spreadsheet, or presentation can be saved as a PDF or PDF/A file. Make PDFs with the navigation pane. Convert PDF to DOCX for additional editing with formatting and styling tools. You can also convert your text documents into fillable PDF forms.
Not only that. You can also use the Spreadsheet Editor to organize and automate your calculations online and organize and analyze your data.
ONLYOFFICE Presentation Editor allows you to present any idea using a wide range of formatting tools, objects, and style choices to open, create, and edit impressive PowerPoint presentations online.
Sophisticated editing and formatting features allow you to work on files, contracts, forms, datasheets, and presentations.
Create fillable forms to collect data, generate invoices, and digitally sign documents.
Collaborate with teams by co-editing, browsing history, leaving comments and suggestions, comparing, and reviewing.
Work with Microsoft Office, OpenDocument, and other popular formats.
With the free desktop suite, you can work on documents both locally and in the cloud.
Mobile applications for iOS and Android allow you to manage, edit, and collaborate on the go.
ONLYOFFICE has a significant advantage over other document creation software as its developer, Ascensio System SIA, has been developing technology solutions since 2009. At first, TeamLab was created as an internal collaboration tool with social networking capabilities. They introduced their online editors based on HTML5 Canvas in 2012, now known as ONLYOFFICE Docs. The ONLYOFFICE project currently employs over 200 people from various countries.
Today, over 7 million people worldwide put their trust in ONLYOFFICE, and the number of users is constantly growing. It is used in education, science, research, government, finance, and manufacturing, as well as in international and non-profit organizations.
No matter what field you are in, a document creation software like ONLYOFFICE has everything you need and more. Check out which among Cloud Edition, Enterprise Edition, and Developer Edition for ONLYOFFICE Docs suits you the most.
Office suites, besides Microsoft Office, have a lot to offer. Your work routine is easier to manage than ever, from document creation to presentation editor. However, if you're wondering which form creator is best for the job, Google Forms instantly creates forms for you for free. Surprisingly, ONLYOFFICE Online forms take second place. Other online form creators and document creation software, such as WPS, Adobe, and Zoho, provide the same solution with only minor differences.
Sign up for our free newsletter for the Latest coverage!