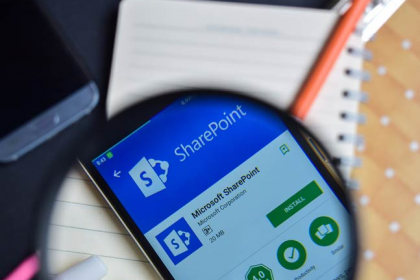 Advanced Search
News
Microsoft this week announced SharePoint Server Subscription Edition changes, including a switch to biannual "feature update" release model.
A so-called "rings" approach also will be used with these biannual feature update releases. Microsoft also signaled plans to release SharePoint Workflow Manager by year's end, replacing Microsoft Workflow Manager.
Biannual Feature Updates
SharePoint Server Subscription Edition users are getting put on a biannual feature update model. New feature updates will arrive twice per year, labeled as "H1" and "H2," and prefixed by the year. These feature updates will arrive with Microsoft's Public Update and Cumulative Update cycles, which typically corresponds with "update Tuesday" quality and security patch releases.
The "22H2" feature update for SharePoint Server Subscription Edition is already released with the September 2022 SharePoint Public Update, the announcement explained.
Microsoft is using the feature update term to refer to new capabilities in the SharePoint Server Subscription Edition product. The term can have other meanings, though. For instance, for Windows clients, a feature update release is a new operating system.
New features used to arrive with a new product, such as SharePoint Server 2019. Microsoft, though, conceives of SharePoint Server Subscription Edition as bringing new features more frequently via a "more agile approach," explained Stefan Gossner, senior escalation engineer for SharePoint, in this in this Microsoft blog post.
Feature Release 'Rings'
Microsoft is planning to release feature updates to SharePoint Server Subscription Edition in two ways, per its so-called "feature release rings" approach. Organizations will be offered an "Early" release and a "Standard" release.
The Early release was described as being available for testing, but it's also there to "use new feature experiences in a production environment as soon as possible," per Microsoft's "rings" document.
The Standard release is Microsoft's default and was described as being "supported for production use." A Standard release typically gets validated beforehand by an Early release.
IT pros can use "SharePoint Central Administration" to switch feature update deliveries between the Standard and Early options.
New Features in Version 22H2
The new features that are in SharePoint Server Subscription Edition version 22H2, released on Sept. 13, are described in this document.
Just two features — the feature release rings capability and a Windows Antimalware Scan Interface (AMSI) integration capability — are available with the Standard release this month.
The AMSI integration was described as allowing "applications and services to integrate with any antimalware product present on a machine and examine incoming web requests to detect and block potentially malicious requests," per the announcement.
Other 22H2 new features are just available in the Early release ring. They include:
The latter item represents a rebuilding of ListData.svc "so that it no longer depends on the legacy WCF Data Services components," the announcement explained.
The 22H2 new features released this month sort of represent the value to expect with the SharePoint Server Subscription Edition.
"The features above are the beginning of how we will continue to deliver new value to SharePoint Server Subscription Edition through our updated release model, designed to bring new capabilities every six months through these changes," explained Bill Baer, a Microsoft senior product marketing manager for SharePoint, in the announcement.
SharePoint Workflow Manager
Microsoft also announced that it will be replacing Microsoft Workflow Manager and Service Bus with a new SharePoint Workflow Manager.
A release of SharePoint Workflow Manager, which is designed for use only in SharePoint environments, is expected to be available "by the end of this year."
The SharePoint Workflow Manager replacement will affect users of other SharePoint Server products as well." SharePoint Workflow Manager will work with "SharePoint 2013, 2016, 2019 and Subscription Edition," according to Troy Starr of Microsoft, in the comments section of Microsoft's announcement.
Microsoft will be putting its "future investments and maintenance on SharePoint Workflow Manager rather than Microsoft Workflow Manager," Starr added.
There doesn't appear to be much published information about SharePoint Workflow Manager. The exact reason for this coming change wasn't explained.
By SharePoint workflows, Microsoft is referring to small applications that are used to automate business processes, per this Microsoft support document's definition. These SharePoint workflows "have been retired since August 1, 2020 for new tenants and removed from existing tenants on November 1, 2020," the support article indicated.
However, there's an exception carved out for SharePoint Server Subscription Edition users. Here's how this "deprecated features" article described it:
SharePoint 2010 workflows are deprecated but will remain supported for the SharePoint Server Subscription Edition release until July 14, 2026. After that date, SharePoint 2010 workflows will no longer be supported. Microsoft recommends exploring SharePoint 2013 workflows or Power Automate as potential alternatives to SharePoint 2010 workflows.
SharePoint Server End-of-Support Warnings
Organizations using SharePoint Server 2013, SharePoint Server 2016 and SharePoint Server 2019 will be getting notifications from Microsoft as their product end-of-support times draw near.
"These versions of SharePoint will now display notifications in both the Central Administration and SharePoint Management Shell experiences when the affected product is approaching its end of support date," Baer indicated in the announcement.
Topping that list will be SharePoint Server 2013, which will fall out of support on April 11, 2023.
Microsoft offers SharePoint Server upgrade advice in this document.
Subscription Edition Tied to Software Assurance
SharePoint Server Subscription Edition was commercially released late last year and now constitutes the only way for organizations to run SharePoint Server on their infrastructures going forward.
The SharePoint Server Subscription Edition follows Microsoft's traditional licensing to a degree. For instance, it has Server Licensing costs and Client Access Licensing costs. However, to use it, organizations also must renew mandatory Software Assurance annuity payments each year.
The notion that the Subscription Edition is tied to Software Assurance annuity payments is maybe not so clear, but it's explained by Starr in this Microsoft Tech Community post.
About the Author
Kurt Mackie is senior news producer for 1105 Media's Converge360 group.

Microsoft on Monday announced the "general availability" commercial release of Windows Server 2022 on the Azure Kubernetes Service (AKS).
The Biden administration on Friday announced an executive order implementing a "European Union-U.S. Data Privacy Framework" that aims to address privacy and legal due process complaints regarding data sharing.
Microsoft this week announced the ability to manage Android Open Source Project (AOSP) devices via Microsoft Intune, which is available as a "premium" add-on to Microsoft Endpoint Manager (MEM) subscribers.
Microsoft Intune, the mobile management solution that's offered as part of the Microsoft Endpoint Manager suite, is getting the ability to manage Linux desktops with an update that'll be arriving this month, per a Tuesday Microsoft announcement.
Microsoft on Tuesday announced the release of a Basic edition of the Azure Firewall service, which is available at the preview stage.
More Tech Library
More Webcasts
Problems? Questions? Feedback? E-mail us.