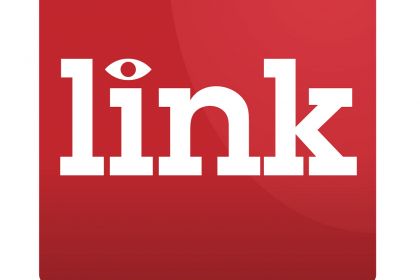 Subscribe and get breaking news, commentary, and opinions on law firms, lawyers, law schools, lawsuits, judges, and more.


When was the last time you went to work (or anywhere, really) without some kind of mobile device with you? Since the adoption of mobile devices, the answer is probably never. When was the last time you felt you could adequately handle all your work on that mobile device? If you're like most lawyers, the answer is, again, probably never.
The legal profession today is a mobile one, with attorneys practicing anywhere and everywhere with the help of smartphones and tablets. As ubiquitous as they are, though, most lawyers would say they can't handle all the meaningful work they need to handle on those devices, due to poor document workflows, security concerns, and usability.
What if I told you that you really could handle all your work in one app on your mobile device? It might sound too good to be true, but it's possible with the LINK app from Mobile Helix.
LINK is finally making it possible to handle documents in a meaningful way on all your devices. LINK combines convenient workflows, document management, search, review, annotation, comparison, editing capabilities, and email management in one app that you can actually use from your phone or tablet.
Do Everything, Everywhere With LINK
When you think about the tools you use most in your day-to-day work, your document management system (DMS) and Outlook are probably at the top of the list. Working in both on your mobile device, though, has historically been a huge struggle, if not impossible. LINK brings them together in a single, secure, easy-to-use app.


LINK is designed to support the workflows attorneys use all day, every day. The app works with today's most popular mobile devices – iPhones, iPads, and Android phones and tablets – and supports the three leading document management systems, iManage Work®, NetDocuments, and eDocs by OpenText.
LINK is solving the pervasive problem of lawyers being unable to adequately work on their mobile devices. With LINK, lawyers can fully access their documents, compare them, mark them up, edit them, email them, and more, as easily and securely as they can on a computer.
LINK's Top Features for Simpler Workflows
Lawyers have long asked for a way to be able to work with their critical documents on their mobile devices, only to be disappointed – until now. LINK is a game-changer when it comes to on-the-go document workflows.


Through LINK, lawyers can not only securely access all documents in their DMS, but also do all the work they need to do directly in those documents, even if they're on a mobile device far from the office.
Access Full DMS Functionality
When you launch your DMS from within the LINK app, you'll see everything you're used to seeing – documents, folders, matters, and more. LINK makes it possible to navigate your DMS from the palm of your hand, just as you always have.


Locate the document you want to work on by finding it in your organized folders or search for it using LINK's simple yet robust search functionality or Quick Lookup feature.
Once you're in the document, LINK gives you the tools you need to meaningfully work on it from your mobile device. On tablets, LINK offers a useful split-screen mode, so you can have multiple documents or applications open on your screen at the same time, with multiple live tabs on each screen.


You can choose to open a document in the Microsoft Word app with LINK and edit your documents directly. Just check them out of your DMS with LINK, edit with Word, and then check them back in when you're done. Any editing you do via LINK will automatically be saved and will be there when you access the document again in your DMS on your computer or via LINK on your mobile device.
When you're done working on a document and want to share it with others, you can email it directly from your open document. You can also choose to AirPrint the document directly from the app.


LINK prepares the email for you, and you simply click send. Documents are sent in either their original file formats, as PDFs, or as proprietary links from your DMS that keep them secure. These links can't be accessed via ordinary email systems, which has long been a limitation on mobile document work. LINK decodes those links, giving you full, secure access to your documents.
Finally, LINK offers encrypted document storage through My Files. You can find your latest work in your Recently Viewed folder and even access those documents when you're offline. LINK automatically saves your work for you, so you never lose anything important when you're on the go.
Document Annotation
LINK allows you to annotate documents directly in the app, without having to switch apps in order to mark up your document. Just tap the paper and pencil icon to get started.


LINK offers several annotation features. You can write on your document with an Apple Pencil, highlight portions (in the color and opacity of your choice), outline specific text, strike through text, bookmark your page, add text notations on the document, sign a document, and add stamps for time or date. When viewing the document, you can adjust its appearance, including a dark mode option, how large your margins are, how you want the pages to scroll, and more.
Once again, when you're done annotating, you can AirPrint your document, upload it to your DMS, or email your markup. LINK gives you the full ability to annotate your document right from your mobile device, wherever you may be.
Document Comparison
Having the ability to compare two documents or two versions of the same document is critical, but it has long caused headaches and required jumping between different apps. With LINK, it's simple. Right in the app, you can compare two versions of the same Doc ID or any two documents in your DMS. LINK takes its document comparison capabilities even further by letting you compare documents attached to emails to any documents in your DMS or Outlook.
Email Management
LINK not only helps with document workflows, but with email management as well. Directly through the LINK app, you can search for emails in Outlook and file your emails to your DMS.


You can file multiple emails at once, and LINK offers predictive filing by recommending folders. Filing attachments to your DMS is just as easy. LINK syncs with your Outlook email, calendars, contacts, notes, and tasks, making for seamless workflows.
Security
On top of everything else, LINK incorporates all the security features you need for the peace of mind that you're working with and sending your documents safely. Its robust security features include Face ID authentication, a secure container app, and encryption, to name just a few.
Put simply, LINK's security has been vetted by Am Law 100 firms and has been penetration-tested by an outside consulting firm, so you can use it without worrying that you're compromising any sensitive or confidential information.
LINK: The Future of Better Work
Your mobile devices go everywhere you go, and they should work the way you work. With LINK, they do.
Gone are the days when documents threw a wrench in your ability to work on the go. LINK offers the single-app workflows you need to fully work on your documents and manage your email from your mobile devices, anytime and anywhere.
If you want document workflows that really work on your phone or tablet, you need LINK.
Apps in Law, Legal Services, Legal Technology, LINK, Software, Sponsored Content, Stephanie Wilkins, Technology
We will never sell or share your information without your consent. See our privacy policy.
Our Sites
© 2022 Breaking Media, Inc. All rights reserved. Registration or use of this site constitutes acceptance of our Terms of Service and Privacy Policy.
Privacy Center | Do not sell my information