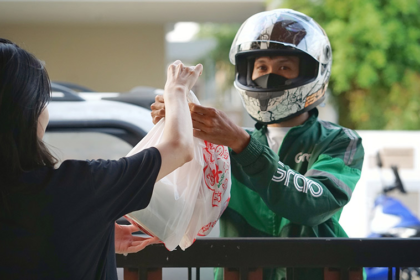 This short Q and A with Dezan Shira & Associates' Vietnam Director, Filippo Bortoletti, sheds light on the current state of Vietnam's sharing economy, where it might be headed next, and what actions need to be taken to ensure it is functional and profitable long into the future.
The sharing economy is a new business model taking advantage of digital technologies and connecting people. It is different from traditional business models because all transactions are carried out online via a third-party multi-dimensional platform. Such multi-dimensional platforms allow direct interaction between different user groups, and the more partners are involved, the more value is created for the entire system.
This new business model offers numerous advantages for the parties involved. The market becomes more competitive and diversified, transaction costs are reduced, and providers have access to a wider consumer base and increased demand. Business opportunities based on digital foundation are multiplied, creating new jobs and increasing incomes, as well as promoting innovation.

Vietnam is well positioned to exploit the growing opportunities in the sharing economy thanks to its well-educated, tech-savvy, and young population. Sharing economies in Vietnam are quite diverse; in recent years, sharing economies have developed in transportation, tourism, and hotels, and they are expected to expand in a variety of other industries as well. At the same time, many new technologies are being applied in the digital payments sector, such as fingerprint authentication, facial recognition, and QR codes.
Digital transformation has also been a driver for change in public administration. Vietnam is an ambitious country with a long-term growth strategy and has demonstrated its willingness to embrace changes by implementing e-government solutions. Such efforts have translated into the formation of an electronic document management system with several national databases and  the introduction of e-invoicing, among others.
While the sharing economy is bringing a lot (and has the potential to bring even more) of positive changes and opportunities, it also threatens the survival of businesses adopting traditional business models. And with fast-developing sharing economy models, the legal framework is lagging.
Specifically, there are some issues to be tackled when embracing the new business model of sharing economies, which are mainly related to: market entry and business conditions, tax collection, users' interests, workers' rights, and information security. These issues could create challenges related to uneven competition, economic concentration, the development of informal markets, and a lack of tools to protect users.
One of the issues I have observed is that – within the sharing economy – it is extremely difficult to register a business if it is related to new business lines that are unfamiliar to state management agencies. Due to a lack of definition for such new businesses and clear market entry rules, local officers tend to reject applications or apply unreasonable requirements. The current way of thinking is to ban anything that cannot be managed, thus hindering the development and growth of new businesses.
For example, cryptocurrency trading and peer-to-peer lending are not yet eligible for business registration in Vietnam as they pose high risks for customers, including personal data leakage, cyberattacks, or could involve customers in money laundering and tax evasion.
The absence of a comprehensive and clear legal framework can also result in the proliferation of many black credit loan apps disguised as peer-to-peer lending through leveraging the grey areas of the current legal framework.
A prime example of potential issues that can surface without a clear and flexible legal framework is the controversy between Grab and Vinasun, both directly operating taxis in Ho Chi Minh City. Due to a loophole in the regulations, Vinasun was subject to Government Decree 86/2014 on transport services, while Grab was subject to a different set of regulations. This is an example of unequal competition, as Grab's operations were not subject to the same requirements and taxes.
This example highlights the importance of having a clear set of rules to define and regulate businesses in the framework of the sharing economy. Indeed, soon after Government Decree 10/2020 was released, many differences between technology providers (like Grab) and transport service providers (like Vinasun) that are providing the same kinds of services were eliminated. For the first time, the concept of electronic contracts as technology vehicles were recognized, and at the same time Decree 10 officially referred to the application software of car booking companies, thus levelling the playing.

Amid a contradictory and unclear legal framework, businesses and users are exposed to increased risks. To this end, Vietnam's government has actively approached opportunities in the sharing economy. And especially after the COVID-19 period, there is a stronger will to embrace the digital transformation of the local economy.
The government for example has adopted a series of guidelines and policies to catch up with Industry 4.0 and digital transformation – which are considered pillars for the growth of the country – and is now adapting the legal framework to include new flourishing businesses arising from the sharing economy.
For example, the recent Government Decree 85/2021 on e-commerce was aimed at strengthening the responsibility of e-commerce platforms, adding specific regulations on social networks, and improving management of tax collection. The result is a clearer definition of e-commerce, excluding businesses only involved in website and application design (thus not directly participating in the business operations of e-commerce platforms) and including social networks meeting certain conditions – such as Facebook marketplace. Additionally, the decree clarifies market access conditions in compliance with the Law on Investment and mandates a guaranteed payment system.
On the other hand, there are still areas requiring adjustments, for example, the regulations surrounding electronic transactions. Specifically, many provisions have become outdated and could become a barrier to economic activity. There is a lack of clarity around applying electronic signatures and a lack of regulations on electronic contracts as well as on technology measures to ensure data security.
In general, Vietnam's government should focus on creating a level playing field, encouraging innovation and competition, and improving regulations on transactions, contracts, ownership, property rights, and dispute resolution mechanisms.
Vietnam has made efforts to create a legal framework to guide and promote the development of the digital economy. However, although the government has a vision for sandboxing new businesses in the sharing economy, there is a lack of clear implementation guidelines. A solution could be the creation of working groups that include leaders of different ministries, for coordinating and implementing the sandbox policies. Also, the legislative way of thinking – and the approach of competent state management agencies – should be more flexible when working side-by-side with innovative start-ups.
More from Filippo Bortoletti
About Us
Vietnam Briefing is published by Asia Briefing, a subsidiary of Dezan Shira & Associates. We produce material for foreign investors throughout Eurasia, including ASEAN, China, India, Indonesia, Russia & the Silk Road. For editorial matters please contact us here and for a complimentary subscription to our products, please click here.
Dezan Shira & Associates provide business intelligence, due diligence, legal, tax and advisory services throughout the Vietnam and the Asian region. We maintain offices in Hanoi and Ho Chi Minh City, as well as throughout China, South-East Asia, India, and Russia. For assistance with investments into Vietnam please contact us at vietnam@dezshira.com or visit us at www.dezshira.com
Previous Article
« Foreign Contractor Tax in Vietnam: A Complete Guide for 2022
Next Article
Vietnamese Garment Makers Hit Snag: Omen or Opportunity? »
Vietnam has long established itself as a favorable destination for investors wanting to diversify their Asia presence. In recent years, this decision has…
This edition of Tax, Accounting, and Audit Guide for 2022, produced in collaboration with our tax experts at Dezan Shira & Associates, aims to provide an…
Vietnam's digital economy has seen significant growth over the last decade and is expected to be valued at US$57 billion by 2025. The country's digital…
An Introduction to Doing Business in Vietnam 2022 will provide readers with an overview of the fundamentals of investing and conducting business in Vietnam….
Dezan Shira & Associates helps businesses establish, maintain, and grow their operations.
Stay Ahead of the curve in Emerging Asia. Our subscription service offers regular regulatory updates,
including the most recent legal, tax and accounting changes that affect your business.