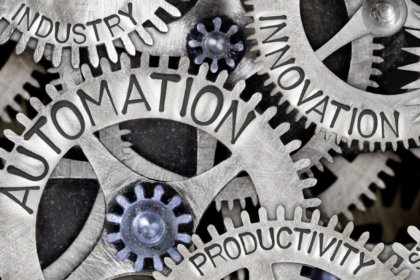 Subscribe and get breaking news, commentary, and opinions on law firms, lawyers, law schools, lawsuits, judges, and more.

Ask anyone in legaltech and they'll tell you: there's unlimited potential. Market data shows that the vast majority of law firms are unvended in many software categories. In theory, winning over legal technology customers should be easy as pie.
However,  in the same breath, they'll also admit that the tricky part is figuring out how to unlock the potential by developing the tools law firms need and then getting customers on board. In other words, the pie is there for the taking, but getting a solid piece of it is often easier said than done.
This year at ILTACON 2022 in Maryland, there were plenty of vendors on hand vying for a piece of that untouched pastry. Based on what I learned during the conference from press briefings with vendors and discussions with people in attendance, the key to unlocking all of that potential centered on integrations, APIs, or a combination of both.
LexisNexis APIs
First, let's talk about APIs. I kicked off the conference by meeting with LexisNexis representatives, Chief Product Officer Jeffrey Pfieffer and API Product Manager Dave DiCicco. They updated me on how firms were using LexisNexis APIs to harness LexisNexis content. One notable use case included firms using their API to build solutions using Courtroom Insight. This API leverages internal firm notes regarding judges, courts, and experts recorded in Courtroom Insight and adds additional context to those notes that includes news about a specific judge or court. The context is provided via the API and links to content obtained from select Lexis Context Analytics and Lexis+ data.
In another case, the Jackson Lewis law firm used the API to connect TRG Screen's Quest integration with Lexis Courtlink. In order to make this happen, the Knowledge Management/Information Services team at the firm worked with TRG Screen and LexisNexis to design an inbound research request API that delivers automated document retrieval. This automation of a routine, repetitive task reduced the need for administrative staff to spend time regularly conducting the routine task of manually retrieving and sending requested documents, such as patents or dockets, to the requesting individual, thus greatly increasing efficiency.
Net Documents APIs
I also met with Chief Product Officer Don Hauck and Chief Technology Officer Alvin Tedjamulia of document management company, NetDocuments. APIs were also top of mind during our discussion, and they showcased their recent partnership with Lexis Nexis. With this new API, LexisNexis case analysis and intelligence is integrated into the NetDocuments platform and enriches the documents of customers who have a Lexis or Lexis+ subscription. All content stored in NetDocuments, including briefs, memos, and motions will include links to citations, automatic classifications, and entities.
Other NetDocuments news included a Docusign integration, which allows NetDocuments customers to streamline the process of e-signing documents. Customers can send, receive, and track electronic signatures from within the platform, and the signatures then become part of NetDocuments audit trail.
There's A New CRM In Town
I also learned about a U.K.-based client relationship management (CRM) platform for midsize and large law firms that recently rolled out on this side of the pond. Robert Beach, CEO of Peppermint Technology, talked to me about the need for legal-specific CRM software for law firms. He highlighted the importance of having a solution that is integrated into the technology ecosystem from which lawyers from larger firms work: the Microsoft Cloud. The software is built on the Microsoft platform and works alongside email, for example, to provide additional insights into those with whom lawyers interact, including contact information obtained from Microsoft and LinkedIn.
Shut Your Pie Hole!
These were but a few of the many companies at ILTACON this year. The reason there were so many companies exhibiting this year is that the legal tech market is ripe for the picking. As a result, companies have been springing up like weeds in recent years. Consolidation is occurring in some segments of the market, while others are still in the early stages of growth. But no matter how you look at it, there are more legal tech companies now than ever before, and they're all vying for the same thing: a piece of the pie.
The good news for legal technology vendors is that no matter how you slice the pie, right now there's room for just about everyone. But as more law firms settle on their chosen technology platforms, that will change. Consolidation will continue to occur across all segments of the market and will ultimately result in fewer companies vying for the same slice of the market. Sooner or later, it's all going to come down to which company was able to grab the largest piece of the pie in each software category. Only time will tell how the dust settles.
Yes. You read that correctly. I switched to a different analogy at the tail end of my post. Why? Just because. And if you don't like it, well, then you can shut your pie hole!
And with that, I'm signing off from ILTACON22. See you next year!