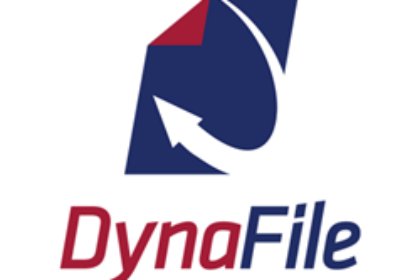 writeDate(1033);
DynaFile is the industry-leading electronic employee filing system tailored for HR.
GREENWOOD VILLAGE, Colo. (PRWEB) November 01, 2022
DynaFile, the industry-leading electronic employee filing system, and TopBloc, a leading Workday Services Partner, have partnered to develop a new Workday integration that enables customers using both Workday and DynaFile to save meaningful time while managing their HR-related documentation. With this new electronic filing solution, documents in Workday can be automatically filed in your DynaFile cloud, where they can be instantly found, provided to auditors, and easily managed long-term.
The Workday document integration uses your HCM data in DynaFile to complement your workflow. After documents are filed, you'll have seamless role-based access, retention schedules for older records, the ability to create approval workflows, and much more.
To learn more about enhancing your Workday document management experience, please contact sales@dynafile.com or call 888-510-3453.
About DynaFile
For over 20 years, DynaFile has been the industry-leading electronic filing solution for HR. Developed with simplicity in mind, DynaFile was created in 2000 to help companies manage their HR employee files more efficiently. The scan-to-cloud document management software provides a simple and effective solution to sync with your HCM and HRIS and streamline processes through scanning automation, online file storage, cloud collaboration, automated onboarding integrations, custom reporting, and a compliance toolkit. https://www.dynafile.com
About TopBloc
TopBloc is a leading Workday Services Partner that specializes in helping customers improve and sustain their businesses with Workday. Providing full spectrum Workday services, TopBloc leverages proprietary technology to deliver fast and efficient Workday deployment services and flexible post-production support that optimizes existing Workday solutions. To learn more about how TopBloc makes Workday work for you, contact team@topbloc.com. https://topbloc.com
Share article on social media or email:
View article via:
Questions about a news article you've read?
Reach out to the author: contact and available social following information is listed in the top-right of all news releases.
Questions about your PRWeb account or interested in learning more about our news services?
Call PRWeb:1-866-640-6397
©Copyright 1997-2015, Vocus PRW Holdings, LLC. Vocus, PRWeb, and Publicity Wire are trademarks or registered trademarks of Vocus, Inc. or Vocus PRW Holdings, LLC.