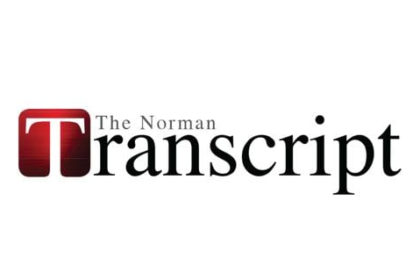 Sunny to partly cloudy. High 71F. Winds SSW at 10 to 20 mph..
Mostly clear early then partly cloudy and windy after midnight. Low 36F. Winds WNW at 20 to 30 mph.
Updated: January 11, 2023 @ 11:38 am
NEW YORK, N.Y., Jan. 10, 2023 (SEND2PRESS NEWSWIRE) — It is with great enthusiasm that EaseText, the world-leading creativity software company, announces the launch of EaseText Audio to Text Converter, the latest iteration of their award-winning speech to text transcription software. With EaseText Audio to Text Converter, users can convert and transcribe audio to text offline on computer with ease.
EaseText Audio to Text Converter is an offline AI-based automatic audio transcription software. It uses artificial intelligence technology to transcribe & convert audio to text in real-time. The transcription can run offline on your computer to keep your data safe and secure. It supports a wide range of languages and offers a range of customization features, including the ability to transcribe multiple speakers and generate summaries of meetings and conversations.
"Unlike using other online transcription software, users need to upload the audio file to a web server in order to transcribe the audio to text," said Vincent Song, the CEO of EaseText. "Our Audio to Text Converter is an offline tool that provides high quality and accuracy. The whole converting process is done locally on the computer even without internet. This will keep the private data protected and secure."
Step-by-step tutorial: https://www.easetext.com/tutorial/how-to-transcribe-audio-to-text-freely.html
OTHER FEATURES INCLUDE:
1 — Convert audio file to text in high quality
EaseText Audio to Text Converter can convert audio to text very fast, with high quality and high accuracy. Bath file converting is also supported.
2 — Transcribe speech to text in real time
EaseText Audio to Text Converter is a renowned automatic transcription tool that uses artificial intelligence technology to transcribe audio to text in real-time.
3 — Record Meeting and take notes smoothly
With EaseText, users can easily record meeting & take notes from Zoom, Microsoft Teams, Google Meet, and Cisco Webex, etc. It is a highly efficient tool both in terms of time and cost.
4 — Support saving text transcript as PDF, HTML, TXT and WORD
After converted & transcribed audio to text, users can export and save the content as a document file such as PDF, HTML, TXT or Microsoft Word.
5 — Support 24 languages including English, Spanish, Dutch, Italian, Chinese, etc.
Price and Availability:
For personal 1 computer usage, it is available at $2.95/month. You also can buy the Family edition that $4.95/month for 3 computers.
Learn More:
https://www.easetext.com/tutorial/how-to-transcribe-audio-to-text-freely.html
About EaseText:
EaseText Software is a leading software development company providing data management software solutions. Founded in 2012, EaseText has been an award-winning developer, especially in the image, audio, video, PDF and text converting field.
More information: https://www.easetext.com
Facebook: https://www.facebook.com/easetext
Twitter: https://twitter.com/ease_text
YouTube: https://www.youtube.com/@easetext
###
UPDATED 1.11.23 8:34 a.m. PST
NEWS SOURCE: EaseText Software
This press release was issued on behalf of the news source (EaseText Software) who is solely responsibile for its accuracy, by Send2Press® Newswire. Information is believed accurate but not guaranteed. Story ID: 87771 APDF-R8.7
© 2023 Send2Press®, a press release and e-marketing service of NEOTROPE®, Calif., USA.
To view the original version, visit: https://www.send2press.com/wire/easetext-launched-audio-to-text-converter-to-easily-transcribe-audio-to-text-offline-on-pc/
Disclaimer: This press release content was not created by the Associated Press (AP).
Copyright 2023 Send2Press Newswire
Sorry, there are no recent results for popular commented articles.
Sign up now to get our FREE breaking news coverage delivered right to your inbox.
First Amendment: Congress shall make no law respecting an establishment of religion, or prohibiting the free exercise thereof; or abridging the freedom of speech, or of the press; or the right of the people peaceably to assemble, and to petition the Government for a redress of grievances.