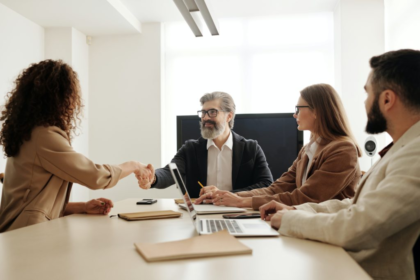 Partner relationship management (PRM) has simplified the business of managing channel partners by automating and enhancing vendor-partner processes. PRM tools are like CRM systems designed for the complexities of managing channel business partners. With a million or more companies in the global IT channel ecosystem, PRM software aims to help vendors reach, engage, and enable more channel partners.
Advances in technology, including the cloud ecosystem, mean that starting a business, releasing a product, or providing a service is easier than ever. The cloud has also made it easier to work with all those companies and service providers. PRM solutions allow organizations to build custom portals for partners, reward successful sales teams, manage lead and deal registration policies, and strategically develop partner relationships.
Over a dozen PRM vendors offer end-to-end solutions for managing the partner relationship lifecycle to meet this challenge. Below are the best solutions in the industry, followed by what prospective clients should consider before buying.
Atlanta-based Allbound launched in 2014 to build a platform for organizations managing channel partner programs. For marketing, Allbound's features include a partner portal, onboarding for the channel partner ecosystem, co-branding opportunities, and unlimited content storage. Channel partners can create custom landing pages, integrate CRM or marketing automation tools, and utilize sales playbooks to enable sales.
Other tools include deal registration for developing a unified pipeline, market development funds (MDF), and a growing list of content management features to enrich partner portals and resources. Interest clients can pick from one of three plans (Standard, Growth, and Premium), and pricing is available upon request.
In the Forrester Wave for Partner Relationship Management, Allbound was a Contender in 2016 and 2018 and joined the Strong Performer group in 2020.
Read more: Why Channel Partners Need Automation from IT Vendors
AppDirect offers a cloud platform enabling clients to launch a unique B2B marketplace, manage customer and partner activity, and more. Housed in its AppReseller solution, organizations can use AppDirect's PRM tools to transform indirect sales and channel partner relationships.
Channel operators can create their channel portal, securely enroll partners, and manage their community with ongoing communications, calendars, and content resources. With AppDirect's self-serve registration, migrating and onboarding existing resellers can be seamless. Administrators can configure discounts and permissions, adjust partner-specific pricing plans and bundles, and drive profitable channel segments.
AppDirect offers three plans for organizations, each coming with a 30-day free trial. All plans include a partner dashboard, lead management, and partner-specific product catalogs, while AppDirect and its enterprise edition offer partner-specific pricing, provisioning, and analytics. AppDirect Enterprise's biggest differentiator is reconciliation, payout, and collection tools for partners.
AppDirect received its first placement in 2020 as a Strong Performer in the Forrester Wave for Partner Relationship Management.
Also read: Top Cloud Managed Service Providers & Leaders
Serving SMB up to enterprise technology companies, Channeltivity offers a cloud platform for automating partner relationship management. Offering two integrative editions with Hubspot CRM and Salesforce CRM, the Charlotte-based vendor can optimize the flow of indirect sales data to inform channel strategy.
Channeltivity comes in three plans, each coming with unlimited users, API, and SSO. Features like co-branding collateral, lead distribution, referral, commission management, and deal registration give vendors lifecycle visibility and control. Prospective clients can request a free demo before choosing from the plans below. Add-on features at an additional monthly cost include Training and Certification ($499), Distributor Management ($499), MDF Management ($399), and Joint Business Planning ($199).
In the Forrester Wave for Partner Relationship Management, Channeltivity went unlisted in 2016 but received placement in the Strong Performer group in 2018 and 2020. Channeltivity also earned a Strong Performer position in the 2020 Forrester Wave for Through-Channel Marketing Automation.
Read more: The Benefits of Moving to a Digital Subscription Business Model
Impact launched in 2008 to support organizations in need of digital marketing services, affiliate solutions, and customer and partner management. Today the partnership automation vendor helps indirect sales programs discover, organize, and optimize channel partnerships through its PRM solution, Impact Partnership Cloud.
Beyond traditional B2B partnerships, Impact has an eye for the evolving marketing landscape with support for partnerships like brand ambassadors, social influencers, mobile apps, nonprofits, and more. The impact.com life cycle covers the gamut of partnership management, starting with automating standard processes like discovering and recruiting partners, contracting and payouts, tracking attributions, and informing future strategic decisions. Prospective clients can try a demo of the Impact Partnership cloud on request.
Impartner comes from the Silicon Slopes region of Utah and has long specialized in channel enablement SaaS solutions. In our review of the PRM industry, Impartner is an undisputed market leader with its flagship platform, Impartner PRM. From sales enablement to partner marketing and a suite of additional tools, Impartner gives vendors the visibility and granular control to build a successful indirect sales program.
Read more: Impartner's Big Funding Round is Good News for PRM
All Impartner PRM plans come with guided onboarding, reporting and insights, an asset library, and integrations to Salesforce, MS365, HubSpot, and Zoho. Impartner offers a program compliance manager, CMS capabilities, partner locator, and to-partner marketing for advanced features. Interested clients can request a custom quote for one of Impartner's four PRM plans (Emerge, Ignite, Pro, and Enterprise).
In the Forrester Wave for Partner Relationship Management, Impartner was a Strong Performer in 2016 but remained a Leader in the 2018 and 2020 iterations.
Mindmatrix has over twenty years of experience providing unified direct and channel sales enablement solutions to vendors. For the channel, the Pittsburgh-based vendor offers Full Suite Channel Enablement, its indirect sales management platform for marketing, sales, and more. Mindmatrix can quickly onboard new and existing partners with channel implementation and engagement services and accelerate valuable partner relationships.
The Full Suite Channel Enablement plan breaks down into three feature spheres: channel sales enablement like playbooks and a CPQ (Configure-Price-Quote) engine, operations management for incentive rewards and lead registration, and marketing resources like content syndication and social media automation. With Mindmatrix PRM, vendors can extend a bundle of resources to channel partners and scale sales operations.
In the Forrester Wave for Partner Relationship Management, Mindmatrix has been a Strong Performer in the last two reports in 2018 and 2020.
Also read: MSP Survey Reveals Competitive Challenges in Cloud Era
Enterprise giant Oracle gradually built its customer and partner relationship management capabilities over the last twenty years. A handful of acquisitions later, including ERP and CRM vendor NetSuite in 2016, Oracle's PRM solution lives within its Advertising and Customer Experience (CX) Sales Cloud. Organizations get access to an end-to-end channel management solution that offers partner portals, recruiting, go-to-market tools, co-branding, and more.
Oracle PRM comes with partner marketing, performance tracking, training and certifications, channel service execution, and business intelligence to optimize indirect sales channels. CX Sales Cloud is a lightweight and portable application yet offers enough visibility of important KPIs between vendors and channel partners.
In the Forrester Wave for Partner Relationship Management, Oracle was a Strong Performer in 2016 and dubbed a Leader in 2020. Oracle was also named a Leader in the 2021 Forrester Wave for Sales Force Automation.
Launched in 2015 as GrowSumo, Toronto-based PartnerStack strives to build an all-in-one platform for consolidating partner marketing, connecting programs and partners, and enabling scalability. While other PRM solutions prioritize empowering vendors operating channel programs, PartnerStack includes a full-fledged ecosystem for verifying partners and making them available to programs through the PartnerStack Marketplace.
Over 200 channel programs with solutions for accounting, development, sales, HR, and more currently use the platform to connect to more than 65,000 partners. PartnerStack can immediately connect channel chiefs to viable partners and initiate relationships for SaaS businesses. Prospective partners can access the marketplace for free, find an ideal channel program, and manage activity on a dedicated dashboard.
PartnerStack's channel solutions include plans for marketing, referrals, resellers, and managing multiple unique programs. Each plan comes with automated onboarding and partner payments, performance analytics, and access to the PartnerStack Marketplace. Interested customers can request a quote or demo.
Veteran SaaS vendor Salesforce is industry-known for its customer relationship management (CRM) software, so a jump to providing PRM capabilities makes sense. Salesforce's PRM aims to establish fast, personalized partner experiences, accelerate partner productivity, and deliver complete visibility into indirect sales data for the channel. The client platform breaks down tools into six feature areas: marketing, recruiting and enablement, analytics, co-selling, customer service, and management.
Read more: Salesforce announces Revenue Cloud to help track lifecycles | TechRepublic
The Salesforce PRM is available as an extension with its Sales Cloud solution. Coming in four editions to meet different organization needs, Enterprise and Unlimited clients can add PRM for $25 per member per month or $10 per login per month. Interested clients can try Sales Cloud PRM with a 30-day free trial.
In the Forrester Wave for Partner Relationship Management, Salesforce was first a Strong Performer in 2016 and has since been a Leader in 2018 and 2020. Salesforce also holds Leader status in the 2021 Forrester Wave for Sales Force Automation.
Dutch vendor TIE Kinetix specializes in everything in the supply chain, from electronic data interchange (EDI) to e-invoicing. Through its cloud platform, FLOW Partner Automation, TIE Kinetix offers three document exchange modules: EDI-2-FLOW for trading partners with existing EDI and e-voicing solutions, PDF-2-FLOW for email, and PORTAL-2-FLOW for easy implementation.
TIE Kinetix boasts over 2,500 business clients, more than a billion B2B documents exchanged, 24/7/365 global support. With FLOW, organizations can use partner automation tools, including worldwide interoperability and compliance and integrations with existing ERP systems. TIE Kinetix's strength lies in its vendor and partner communication solutions.
In the Forrester Wave for Partner Relationship Management, TIE Kinetix was a Strong Performer in 2018. TIe Kinetix was named a Contender in the 2020 Forrester Wave for Through-Channel Marketing Automation.
Also read: How Can the Channel Use Cognitive Systems Like AI?
Sitting atop the PRM industry, Zift Solutions has gone from a channel marketing startup to a dominant channel services vendor in fifteen years. The comprehensive channel technology stack is available on the ZiftONE Channel Platform, which focuses on partner management, sales, marketing, learning, and technical information.
The ZiftONE Partner Management Tools include an easy-to-use portal manager for global channel organizations, partner segmentation planning based on sales behavior, digital asset management, and guided onboarding. Organizations can automate synchronization between ZiftONE data with an existing CRM system, optimize channel lead, and deal accounting for partners. Interested customers can request a demo.
In the Forrester Wave for Partner Relationship Management, Zift has been a Leader for the last two cycles in 2018 and 2020 and a Leader in the 2020 Forrester Wave for Through-Channel Marketing Automation.
Launched in 2007, ZINFI is not far behind Zift in gaining channel momentum in a short period. The ZINFI Unified Channel Management (UCM) platform enriches vendor orchestration of channel partner programs through a cloud-based web console. Between five applications, ZINFI UCM offers automation for partner relationships, marketing, portal, and sales management that covers the channel relationship lifecycle.
A play on "Zero to Infinity," ZINFI's PRM solution helps channel chiefs understand the programs and policies increasing ROI and driving performance on those fronts. With more substantial visibility, organizations can make more strategic decisions related to channel activity. Administrators can access features like partner business planning and management tools for partner leads, market development funds, deal registration, and rebates.
In the Forrester Wave for Partner Relationship Management, ZINFI was a Strong Performer in 2016 and a Leader in 2018 and 2020. ZINFI also earned Leader status in the 2020 Forrester Wave for Through-Channel Marketing Automation.
Read more: Top Remote Desktop Software Vendors
Partner relationship management (PRM) software helps IT vendors optimize indirect sales through channel partner programs with marketing and sales management.
Partner relationship management is an example of a backend system that supports a vendor's operational systems. Examples of other backend systems include content management systems (CMS), EDI, document management systems (DMS), and human resource management (HRM).
Read more: Are You Still Calling Yourself a 'Reseller'?
If an organization offers a quality product, a well-run channel program can be the difference in its reach beyond its in-house sales and marketing capabilities.
Three years ago, Gartner reported 65% of high-tech organizations and 20% of all B2B organizations utilized a PRM software solution. With a growing reliance on channel partners, PRM solutions fill a gap that enables organizations to organize, manage, and scale indirect sales relationships. We look at what vendors should consider while evaluating the top industry solutions.
Read more: The New Software Provider Business Model
PRM solutions offer a range of tools and features to help organizations enhance channel programs.
Partner relationship management's roots are in customer relationship management (CRM). CRM has long been the industry method and software solution for managing activity and data related to customers, be they individual consumers or directly to other businesses.
With the exponential growth of IT products and services and the development of the channel ecosystem, CRM isn't enough for organizations working with a multitude of partners. Therein lies the need for more tools specifically meeting channel program operators' needs. Channel chiefs can benefit significantly from the automation offered by the top PRM solutions.
Also read: Top Vendor Risk Management (VRM) Software
PRM vendors attempt to fill the gaps between producers, sellers, and buyers as a channel-specific industry. Partner relationship solutions have a significant opportunity to empower vendors with nonexistent, inferior, or tedious partner programs. Like so many other industries, the ability to automate is a crucial demand of clients, and PRM does just that. As more organizations see the benefit, the above list of top solutions is sure to shift.
For reference, the industry earned over $401 million in revenue in 2019. With an expected CAGR of 14.2%, the PRM industry will be up to almost $900 million by 2025.
Read more: If We're Not a Channel Anymore, What ARE We?
In the 2020 Forrester Wave for Partner Relationship Management, the Leaders' circle included Impartner, Oracle, Salesforce, Zift Solutions, and Zinfi. Strong Performers included Allbound, AppDirect, Channeltivity, Magentrix, and Mindmatrix, with no market Challengers or Contenders. A far cry from the 2016 PRM report by Forrester, which claimed no vendor yet qualified as a Leader.
As a younger solution market, PRM applications have yet to receive enough reviews to justify their inclusion in this review. With 200 reviews across a dozen solutions, almost 83% belong to enterprise vendor Salesforce.
Channel Insider combines news and technology recommendations to keep channel partners, value-added resellers, IT solution providers, MSPs, and SaaS providers informed on the changing IT landscape. These resources provide product comparisons, in-depth analysis of vendors, and interviews with subject matter experts to provide vendors with critical information for their operations.
Advertise with TechnologyAdvice on Channel Insider and our other IT-focused platforms.
Property of TechnologyAdvice.
© 2022 TechnologyAdvice. All Rights Reserved
Advertiser Disclosure: Some of the products that appear on this site are from companies from which TechnologyAdvice receives compensation. This compensation may impact how and where products appear on this site including, for example, the order in which they appear. TechnologyAdvice does not include all companies or all types of products available in the marketplace.