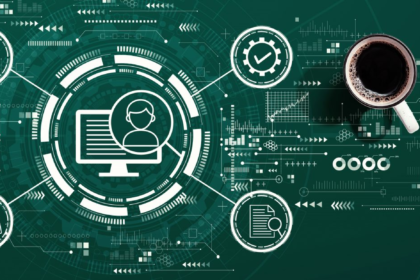 Many contractors use a mix of paper and digital documents, and even if they've gone fully digital, they may rely on several different software applications. Many contractors still rely on basic digital tools like spreadsheets to manage their projects.
On the whole, this trend toward digital is good. It means contractors want to make documents more accessible to their teams. But for real success with document control in construction to happen, we need to identify what that work encompasses and focus on solving the remaining challenges of document storage and accessibility.
Construction document management is the general process that a construction manager or project manager might use to organise and store contracts, blueprints, permits, and other documents necessary to day-to-day operations.
These days, filing cabinets have been replaced in many businesses with construction software that digitises data and helps to store and share it quickly with those who need it in the field via electronic forms, dashboards, plans, drawings, specs and much more.
Construction document management styles may differ from individual to individual, but the best practices we've laid out below can help construction managers identify the best ways to ensure no one is left hanging when they need information.
Document management is not a trivial thing. These documents play a fundamental role in construction. But many common challenges arise related to document management, even in modern construction organisations:
The first step to getting a handle on document management at your organisation is to centralise your data and documents. A connected, cloud-based software solution that provides access to the most current project documents in real-time makes it easier for all members of your project teams to find what they need and execute a project correctly.
At Trimble Viewpoint, we often discuss the importance of having one accurate data source, and document management is no exception. How can you confidently say things will be done correctly unless everyone uses the same information?
Organising a tricky file structure can be made easier by swapping out paper records for digital files. In particular, those that can be updated through your construction software system in real-time to present the latest information are easier for multiple stakeholders to access.
Construction document management software that connects all of the necessary components of a project is crucial for successful teams.
Next, you must make documentation readily available to everyone on your project team who needs it. Cloud-based document storage and connected construction workflows allow your team to access needed data and documents in the field, often through mobile-friendly applications that work directly on smartphones or tablet devices.
Viewpoint For Projects, for example, can be accessed both by using a computer in the office, or a tablet or smartphone out in the field, providing the same degree of functionality no matter where work takes construction professionals.
This allows for real-time sharing and viewing of important documents. It has a customisable folder structure, so it's simple to navigate and includes a complete version history and audit trail to see who's made changes to documents. Viewpoint For Projects users can also mark up PDFs in their browser, so it's easy to leave notes and get questions answered.
After you have centralised your data with a connected software suite and provided remote access to those who need that information most, it's time to coordinate how information moves from one team member to another — and to standardise these workflows for all construction project data.
Ensure that the following assets and processes are in place:
Too many software systems that don't integrate can become difficult to coordinate and optimise document management workflows. Ultimately, it can cause the same efficiency problems you were trying to solve in the first place.
However, with a connected, cloud-based construction management suite, most of the aforementioned workflows are built into the data and documentation capabilities. For instance, financial data entered into accounting workflows can auto-populate project management forms or reports and vice versa.
A centralised, reliable document management solution ultimately enables better collaboration for everyone working on your projects and gives you more control over documentation. You won't have to worry about inaccurate data floating around and leading to mistakes on your job sites.
Once you connect your data and document workflows in real-time, you'll be surprised just how much easier your daily tasks are to complete, how much smoother your projects go, and how much more profitable your business is.

document.getElementById( "ak_js_1" ).setAttribute( "value", ( new Date() ).getTime() );