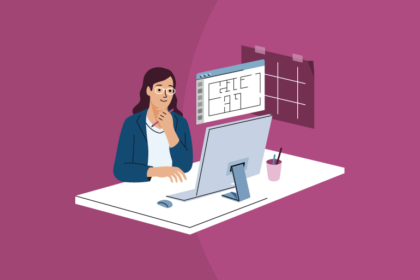 For free software advice, call us now! 855-998-8505
By: Sam Willis – Guest Contributor on July 12, 2022
Although construction is a hands-on type of profession, the most successful contractors leverage technology to the fullest. Whether it be accounting software to help keep financials in order, store locator software to route local customers to business locations, or inventory management software to ensure just-in-time delivery of building supplies, there is no shortage of programs that can give builders an edge in the current digital business environment.
One of the most essential programs for home builders is computer-aided design (CAD) software. Quality CAD software allows contractors to plan and develop every aspect of the home-building process, leading to elite project accuracy and improved client satisfaction.
Keep reading to find out six key benefits of using CAD in new home construction.


Freehand renderings of blueprints cannot match CAD software in terms of accuracy and image quality. CAD software provides engineers and architects with a plethora of tools to design a digital rendering of the home just as they imagined.
The right materials knowledge, such as fiber cement siding specifications or metal stud ceiling framing details, combined with the appropriate mathematical equations allows builders to leverage the software to come up with design concepts that are otherwise difficult to put down on paper.
In addition, a final CAD rendering is more legible and contains fewer errors than freehand efforts, resulting in better image quality and, ultimately, a more accurately constructed home.


CAD drawings in Procore (Source)
There is no shortage of parties who will need to access plans and blueprints when constructing a new home: architects, engineers, project managers, contractors, or even general construction workers.
Without CAD software, updating and distributing these important documents to all parties can be a major chore, often requiring daily construction meetings to make sure that everyone is on the same page. Not only does this keep workers out of the field and slow the construction process, but it prevents architects and engineers from getting started on their next build.
With CAD software, drawings and plans are stored in the cloud. This allows all team members to access documents from their personal devices, making changes as necessary and ensuring that everyone is alerted in real time for optimal project cohesion.
Although there have been incredible advances in building materials innovation in recent years, it can be difficult to tell how materials will perform in action until a home is actually built.
With CAD software, builders can avoid this pitfall by using computer simulations to quickly swap and test different types of building materials.
For example, a single click can switch the building's framing materials from insulated metal panels to ICF, or roofing materials from asphalt shingles to composite slate tiles.
Not only does this give designers a better visual for how the different materials interact aesthetically, but it allows them to more accurately predict how material changes will impact design specifications.
Rework ends up costing construction firms an average of five percent of their contract value[1]. This equates to roughly $50,000 of revenue lost for every $1 million built.
However, with the right planning and communication, rework costs can approach zero.
In addition to more accurate digital renderings and document sharing through the cloud, CAD software allows architects to model electricity, plumbing, and other home elements, helping create a more comprehensive design with fewer surprises as construction of a new home progresses.
Just as CAD software can help construction firms avoid costly rework scenarios, it can improve client satisfaction by yielding more accurate project estimates.
Due to greater accuracy and specificity in the design process, firms can pinpoint the number of labor hours needed, predict material quantities with certainty, and better utilize tools and machinery to help arrive at the most accurate, competitive cost possible.
As so much of the construction industry is going digital in 2022, it's beneficial to integrate CAD software with other construction technology.
Specifically, as enterprise resource planning (ERP) software is central to most construction operations, CAD software can be a critical cog in expediting the time it takes to transition raw materials into a move-in ready home.
One truly innovative way it can facilitate this process is through computer-aided manufacturing (CAM). Using CAM, the CAD model can send a production code for the manufacture of specific materials.
This can be especially beneficial in the fabrication of custom homes where stock supplies may not be sufficient for completing the project as designed.
Of all of the software programs at home builders' disposal in 2022, arguably none is quite as beneficial as CAD software.
If your contracting firm is unhappy with how its designs are coming to life, invest in CAD software today to help your profitability soar.
To get started bringing your designs to life and creating more accurate designs, faster, get started comparing and learning more about our collection of takeoff and CAD solutions.
Does your construction firm need features beyond CAD? Explore other tools and solutions that can help with all your construction needs.
Note: The application selected in this article is an example to show a feature in context and is not intended as an endorsement or recommendation. It has been obtained from sources believed to be reliable at the time of publication.

Sources
1. The Cost of Rework in Construction and How to Prevent It, eSUB, Inc.
10 Best Construction Project Management Software
The 9 Best Construction Software To Help Your Business Thrive in 2022
A Guide to Construction Software Pricing Models
© 2006-2023 Software Advice, Inc. TermsPrivacy PolicyCommunity GuidelinesGeneral Vendor TermsGDM Content PolicyGDM Content Policy FAQs