The Best Digital Technology to Document Management 2020
How to Information Retrieval
with Document Management
IT Zone Pakistan may be a document management software & record management … Easily manage digital content, simplify your workload, and yield high … We're always on the lookout for enthusiastic partners that have extensive technological expertise.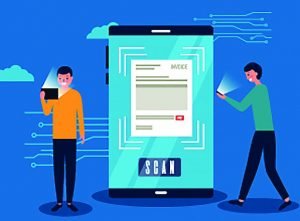 WHAT ARE THE KEY BENEFITS OF DOCUMENT MANAGER? 01. Centralized document storage providing enterprise content management. 02. Instant document access for approved users. 03. Audit trails improve legislative compliance. 04. Automate many business workflows. 05. Improve business continuity with document disaster recovery enabled by document archiving software. 06. Secure control of document user access. 07. Eliminate off-site document storage costs with business document scanning. 08. Improved business higher cognitive process.
Why would we'd like an electronic document management system?

Simply put, an electronic document management system is the most effective thanks to capturing, manage and distribute documents. With it, you will: Retrieve documents faster than ever Always know where your documents are Reduce paper, printing, and storage costs Save time and boost productivity

How many time will save actually?

More time than you would possibly expect. A typical employee spends 30–40% of his or her time checking out documents—in email, hard drives, and filing cabinets. This doesn't think about the next time it'll fancy scan, copy, send, or re-file the document. Wouldn't it be nice to urge that point back and put it to raised use? With the proper document management system, you can!

Is going paperless a sensible goal?

Your office may never go completely paperless. But you'll reduce your paper dependency by removing paper from your key document processes. Documents that arrive electronically will stay electronic. Paper documents are often digitally captured—and then safely shredded and recycled. Once a document is electronically captured, there's no need for the paper to enter the image again. Documents are often digitally routed for approval within the document management system. Plus, automatic delivery eliminates the necessity for printing the ultimate document for patrons or vendors.